Your Turn: Persians Under Pressure, More Steps to Walk Safe, Bloch Says It Right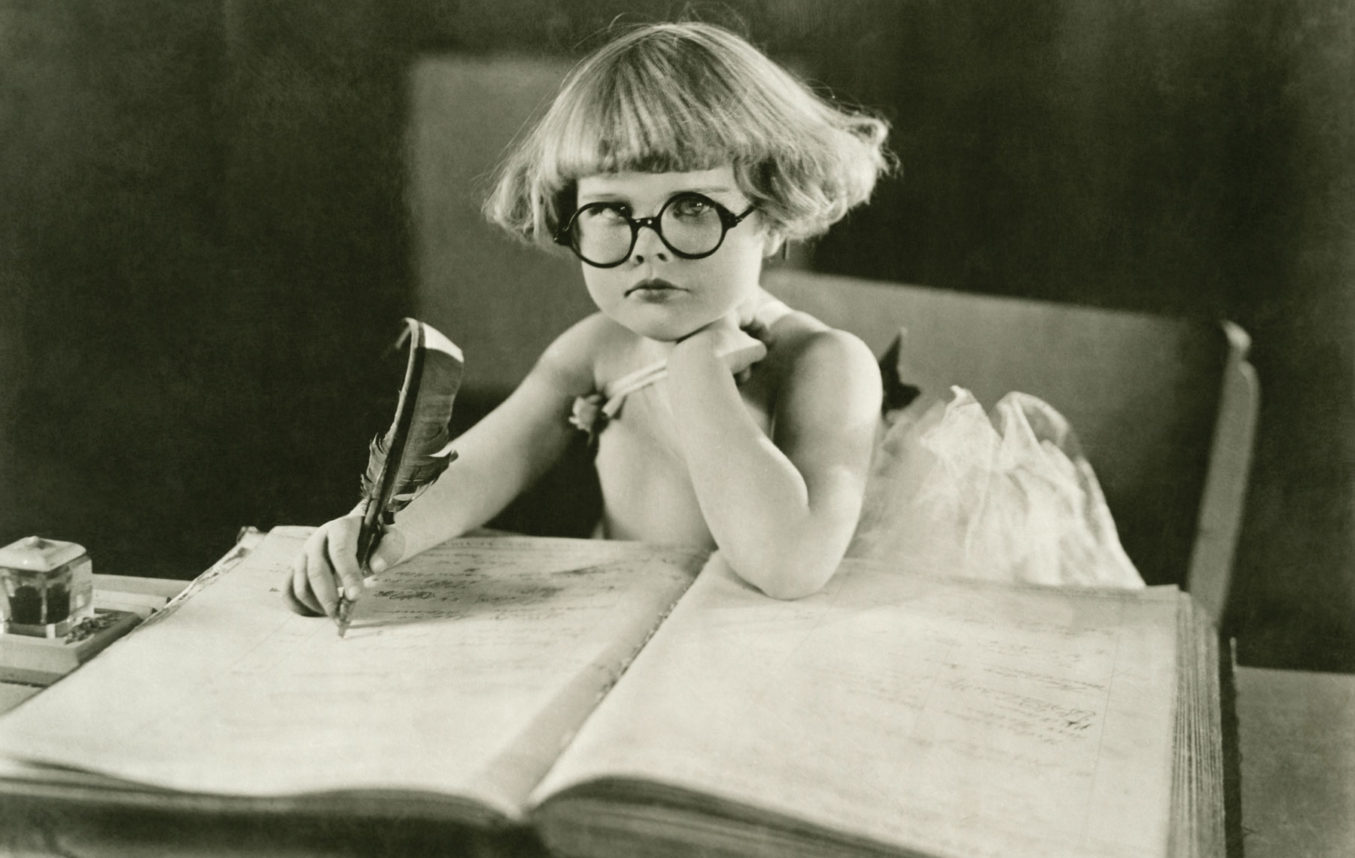 Persians Under Pressure
We need to see our children as individuals, not as an extension of our needs and pride ("Silent Pain," Dec. 14). When you are an alcoholic the first thing you are told to do is say that you are. Persian families need to be able to say: "My child is an addict." "My child is suffering from depression." "My child is not doing that great in school." "My child was molested." The second sentence should then be, "But I love my child, I am not ashamed of my child, and I will do everything it takes to get my child help." Only then will their children feel comfortable and free to go to their parents for help.
Like the article says, what good is getting help when their child comes home and is then shunned or made to feel like a failure? What do these parents want? A child who will get help and move on to a successful life or a child who might be lost forever or live forever in torment? I would be just as proud of a child of mine who was a professional or a blue-collar worker that was an asset to society and living a healthy, productive life. We give birth to children, not professionals, whose lives revolve around making our dreams come true.
Miriam Fiber, Los Angeles 
More Steps to Walk Safe
I am compelled to add to Sherri Ziff's list of how to avoid being hit by a car as a pedestrian ("How My Hit-and-Run Could Save Your Life," Dec. 14).
As a person who walks miles every day, by myself or strolling with my grandchildren, I realize I take my life in my hands with each outing. Cars have come out of nowhere, swerving to within an inch of mowing me down. And all too often, the young drivers behind the wheel either laugh or just stare with no apology. For several years in the classes I teach at USC, I have invited two women to speak to this new generation. One woman was texting and killed an elderly man. The other woman lost her 16-year-old son to a young female driver who was talking and texting on her cellphone. So here are my additional rules to add to Sherri's:
1. When you are driving, get off your phone — completely.
2. When you are walking, know that many drivers are on their phones, either talking or clicking. They are not seeing you.
3. Never step off a curb without catching the eyes of all the drivers who are at stop signs or about to come to a stop sign. Then, cross.
4. When crossing in a crosswalk that goes across a freeway exit, make sure you are aware of all the drivers flying off the freeway who are ready to make a right-hand turn but aren't thinking a pedestrian might be in the crosswalk.
5. Use the flashlight on your cellphone when you are walking at night. Wave your phone back and forth so drivers in both directions see you, even when you are on a quiet side street.
6. When crossing an alley, driveway or underground parking lot exit, stop and stay aware. People zoom out of these locations onto the streets never thinking a pedestrian is coming.
Gary Wexler, Via email
Bloch Says It Right
Karen Lehrman Bloch expressed very clearly why anti-Zionism is the new, 21st-century mask for anti-Semitism ("A Missed Virtue Signal," Dec. 21). But she misses the real danger from Michelle Goldberg's piece: that it threatens to establish "Anti-Zionism Is Not Anti-Semitism" as a valid point of view among various perspectives. That idea is not a valid point of view because it's thoroughly false.
Zionism — the striving of the Jewish nation for our own sovereignty and for our continued flourishing in Israel — has always been a central aspect of Judaism. It's inseparable from Judaism because it partly defines Judaism. That's one reason anti-Zionism is inherently anti-Semitic.
Also, Israel is where Jews suffering persecution (such as in today's Europe) can go to live in freedom. Anti-Zionism lends a hand to anti-Semitic persecution by attacking the safety net, trying to cut off escape. As such, it's an attack on all Jews, everywhere. Anti-Zionism is a required tool of those who would aspire to genocide, heaven forbid.
If someone wants to claim "Anti-Zionism is one point of view," that's fine, but they can't avoid the fact that it's serious anti-Semitism.
David Ruhm, Via email
Sephardic Spain Still Worth a Visit
Thank you for publishing Roberto Loiderman's recent article about Toledo, Spain ("Toledo's Ancient Jewish Quarter Stirs Old Anxieties," Dec. 21). As a Sephardic rabbi and a descendant of Jews who left Spain in 1492, I am always pleased to see stories about our ignored community and history. While I agree with much of what Loiderman had to say, including the errors and omissions at the historic synagogue sites, El Transito and Santa Maria La Blanca, I believe there is much more to the story that needs to be told.
During my tenure as rabbi at Sephardic Temple Tifereth Israel, I developed a relationship with the consulate of Spain, and as a result was introduced to a remarkable woman, Vivianne Schael. Through her company, Exclusively Spain USA, Schael has devoted herself to exposing Jews and non-Jews to the real history of Sephardic Jewry, and has worked tirelessly with the government and other agencies to improve and enrich the experience of those wishing to explore Sephardic Spain while at the same time building bridges between the Jewish and Christian communities. My first trips to Spain were arranged by Schael and the consulate and were very different than the typical tourist experience.
I recently returned from a trip to Spain arranged by Schael, where in addition to visiting Toledo and meeting with it's archbishop, I led a group through Extremadura and explored seldom-visited cities that offer a unique window into the Sephardic past. Accompanied by Marciano Martin Manuela, pre-eminent historian of Sephardic Extremadura, we explored Placencia, Caceres, Trujillo and Hervas. In Hervas I had a reunion with my friend Abigail Cohen, a Sephardic Israeli who returned to Spain more than three decades ago to become a celebrity chef whose Sephardic pastries are sold throughout the country. They are sold in almost every museum and former synagogue, including El Transito and Santa Maria La Blanca. Despite the flaws (and there are many) in those institutions, it warmed my heart to see Sephardic delicacies my grandmother would have been proud of, lovingly baked by a Sephardic returnee.
Walking in the streets of Toledo at night, one cannot help but notice the laser light displays projecting menorahs and Jewish symbols on the streets as well as paying tribute to the people who were such an important part of Spanish history.
Working with the Spanish government, I have been proud to help many people on their path to receiving dual citizenship, something both Spain and Portugal are offering to Jews of Sephardic ancestry.
So yes, while there are certainly things that need to be improved, I am more heartened with every trip I take that there is truly a sense of regret and atonement in addition to the commerce behind the Spanish government's outreach to Jewish travelers. Yes, the Catholic Church of Spain is very conservative and slow to change, but I truly believe that through dialogue and good faith, change can and will come.
Rabbi Jay Shasho Levy, Sherman Oaks
CORRECTIONS
The age of Bat-El Borenstein and the name of her one-woman show were incorrect in a story in the Dec. 21 edition ("The Pint-Sized Star"). She is 30. The name of her show is "I Am Bat-el."
---
Don't be shy. Send your letters to letters@jewishjournal.com Letters should be no more than 200 words and must include a valid name and city. The Journal reserves the right to edit all letters.