Letters: Women and Conversion, Outstanding Seniors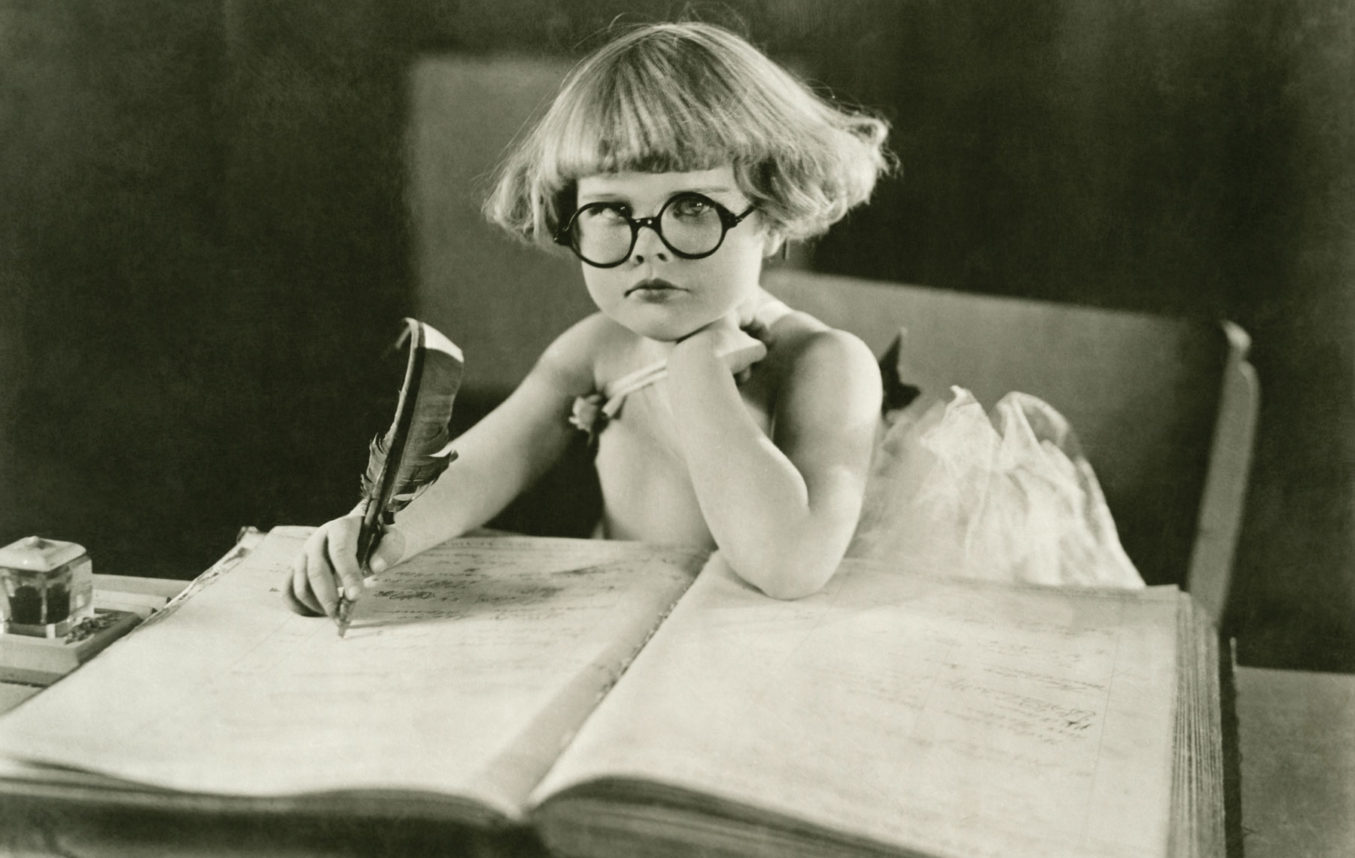 Women and Conversion
We at the Sandra Caplan Community Bet Din found Kylie Ora Lobell's description of the final steps in her conversion process ("Are You Sure You Want to Be Jewish?" June 7) to be quite disconcerting. She described the beit din as being conducted while she was in the mikveh (wearing a heavy robe) as three male rabbis looked down on her. 
We want to reassure anyone considering conversion that they never need to feel vulnerable during that process. At the Sandra Caplan Community Bet Din, female and male rabbis from a variety of denominations conduct our beit din in a room with tables and chairs. Needless to say, we are all fully clothed. The mikveh is performed with the utmost respect and privacy. Only a mikveh attendant of the appropriate gender needs to be in the room. All rabbis can remain behind a thick curtain and male rabbis are required to do so with female candidates.
Muriel Dance, Executive Director, Sandra Caplan Community Bet Din of Southern California
Kylie Ora Lobell responds:
Thank you so much for the thoughtful reply and concern for me and my fellow converts. I never felt uncomfortable with the situation but I am sure that if I had, the beit din would have made accommodations. There was also a female mikveh attendant in the room. 
As a side note, I have always felt extremely comfortable within the Orthodox community in matters with the opposite sex. I respect your stance and your concern for converts. Converts are in a vulnerable position, so making sure they feel comfortable during the process is very important. Perhaps beit dins across Los Angeles could come together to figure out ways to respect boundaries in the mivkeh and beyond.
Backing for Bibi
In the May 31 Rosner's Domain ("Election Aside, the Debate Is Real"), a reader asserts that American Jews "see how corrupt [Israeli Prime Minister Benjamin Netanyahu] is," "how the Israeli electorate supported him," and concludes that "Bibi is indeed the face of modern Israel, sadly, and American Jewry 'blame' them for that." I bet this person has never been to Israel, because nearly everyone who goes is blown away by how miraculous Israel and her people really are.
Netanyahu enlisted in the Israel Defense Forces (IDF) when he was 18, fought many combat missions, took a bullet in his shoulder at 23 and still served on the front lines in the Yom Kippur War the following year. Since he knows the human cost of war, he values the life of every IDF soldier as he keeps his besieged nation safe. Is it really fair for American Jews to "blame" Israelis because they appreciate that? Bibi's decade of leadership has guided Israel to become the eighth-most powerful nation in the world, and one of the most exciting, as the recent "Eurovision Song Contest" show demonstrated. And though surrounded by enemies, Israelis remain among the happiest people on Earth.
It's easy to condemn Israel's treatment of the Palestinians from the safety of America, but long before there were any settlements, Israeli families were threatened by Arab terrorists, and have been ever since. If Netanyahu accepted too many cigars from donors, or made a dubious publicity deal, he'll answer for it when he leaves office. But Israel today is like something from the Bible — a unique miracle on Earth. As Jews, we may claim it as our own, hold our heads high and share it with our children. I cherish our Israeli cousins for giving us such a priceless gift.
Reuben Gordon, via email
Memorable Thoughts on HaShem
I thought Kylie Ora Lobell's column "Some Thoughts on Trusting HaShem" (May 31) was beautifully written and so true. This article made me feel really trustful toward HaShem.
Melinda Dauer, via email
Not All Grads the Same
The Jewish Journal's profile of 14 fabulous local high school graduates ("Beginning Their Adult Lives," June 7) was inspiring. But also intimidating.
What if your kid isn't a straight-A super-volunteer who got a perfect SAT score and founded a venture capital-backed startup in her spare time?
The college admissions scandal we witnessed a few months ago reminded us of the intense and unhealthy focus many parents (and high school students) have on top-ranked, big-name colleges and universities. But those of us who advise students along this path know the truth: There are over 2,400 four-year colleges in the U.S. There's really something for everyone — the just-barely-3.0 kid, the nonathlete, the artist, the middle-GPA-but-tanked-the-SAT student. The child with learning challenges.
No, they aren't all called Harvard and they don't all start with UC, but that doesn't mean your kid won't get a job after she graduates. What we do know is that people who graduate from college will earn, on average, a million dollars more over the course of their lifetime than those who don't. We also know that in addition to looking for computer science and biology majors, companies today are looking for people who have "soft skills," like knowing how to work on teams with people who don't necessarily look or think like they do. These are the skills today's college students learn. They are the skills that make them employable.
As I work with families, many with kids who some would call "imperfect," I show them what I know from my team's extensive college visits. We have visited nearly 400 colleges in the past decade. Armed with this knowledge, we can help families see their real options without stressing out that their child didn't "breeze through" high school.
The "best" college is one where your child will feel happy and successful. It's not a reward or a badge of good parenting but rather a starting point.
Evelyn J. Alexander, via email
Bnai and Baha'i Insight
Thank you for the story about the Bnai Zion hospital in Haifa ("U.S.-Based Nonprofit Spearheads Fortified Hospital in Haifa," June 14). I am especially grateful to the writer, Oren Peleg, for describing the view from Dr. Amnon Rofe's office. As a member of the Baha'i Community of Beverly Hills, I noted that the doctor enjoys a view of the Baha'i Gardens. I also gained greater insight by learning more about the rockets that nearly hit the hospital in 2006.
In 2006, my former college roommate started a job at the Baha'i administrative offices in Haifa. In an email to me, she mentioned the rocket hits briefly, but she did not disclose their proximity to the Gardens. Your article brought that fact to my attention.
Sue Chehrenegar, Beverly Hills
Pride and Palestinians
There was no ban on Palestinian flags at the D.C. Dyke March ("Where Is Jewish Pride?" June 14), even though the basic human rights of LGBT+ people are denied in Palestine. Consider the irony: LGBT+ Palestinians frequently seek refuge in Israel because they fear for their lives, especially fearing death by the hands of members of their own families. Palestine has no civil rights laws that protect them from discrimination or harassment. Same-sex marriages, civil unions or domestic partnerships are not given legal recognition in Gaza or the West Bank. The GlobalGayz website has noted that the only organizations that aid LGBT+ Arabs and Palestinians are headquartered in Israel.
In the alternate reality of the D.C. Dyke March organizers, apparently the reprehensible Palestinian violations of LGBT+ human rights do not exist. It's really big of them to finally decide that Jewish Pride flags would be permitted at the D.C. Dyke March.
Wow. The mind reels.
Julia Lutch, Davis, Calif.
CORRECTIONS
A story about a fundraiser in Beverly Hills ("An Act of Resistance Against MS," May 17) said Jeannette Perutz-Elsner "grew up on the premises of a variety of institutions for the criminally insane." Her father was a resident psychiatrist in institutions when Perutz-Elsner was a child.
In a story about an exhibition of fashion posters ("Jewish Fashion Through the Ages," June 14), the repository of the original collection was incorrect. It is Beit Hatfutsot. The exhibition opened at the Robertson branch of the Los Angeles Public Library.
In Movers and Shakers (June 14), an item reported Anita Hirsch and her late husband, Stanley, received a special recognition award from Jewish Family Service of Los Angeles. Anita is also deceased.
Now it's your turn. Letters should be no more than 200 words and must include a valid name and city. The Journal reserves the right to edit all letters.
letters@jewishjournal.com.