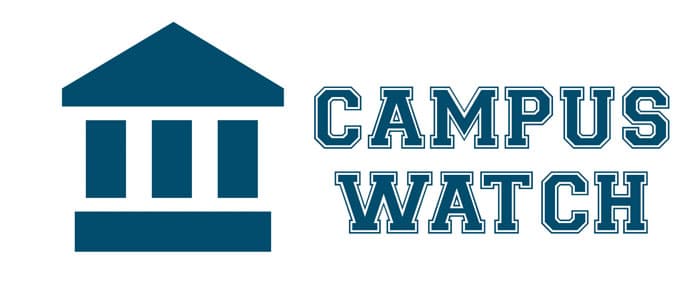 LA Jewish Schools, Parents File Lawsuit Against CA, LAUSD Over Exclusion from Special Ed Funding
 Three sets of Los Angeles-based parents of students with special needs as well as two Los Angeles Jewish schools are suing the California Department of Education and the Los Angeles Unified School District (LAUSD) over being excluded from special education funding.
 The two schools listed as plaintiffs in the lawsuit are Shalhevet High School and Yavneh Hebrew Academy; the lawsuit, filed on March 13, noted that the Individuals with Disabilities Education Act (IDEA) provides funding for special education and other disabilities services to the states, but California only provides such funding to secular private schools, not religious schools.
 "It takes a special kind of chutzpah to deny Jewish kids with disabilities equal access to special education benefits," Eric Rassbach, vice president and senior counsel at The Becket Fund for Religious Liberty, which is representing the plaintiffs, said in a statement. "California politicians can end this unlawful discrimination the easy way or the hard way."
Hitler, Swastikas Drawn on Stanford Jewish Student's Door
 An image of Adolf Hitler and multiple swastikas were drawn on the whiteboard hanging on a Jewish student's dormitory door at Stanford on March 10.
 The Stanford Daily reported that the student, who wished to remain anonymous, told the paper that the drawings are "really making this living situation feel pretty hostile to me. It's very unsettling thinking that I was in my room sleeping and someone was outside of my door doing this." In an email to students, Vice Provost Susie Brubaker-Cole wrote that university police are investigating the matter and that antisemitism and other forms of hate "will not be tolerated."
 The drawings were the third instance of antisemitic vandalism on campus in the past two weeks, per the Daily.
Tempers Flare at Hayward School Board Meeting Over High School Teacher's Reported Antisemitism
 The Hayward Unified School District board meeting on March 7 featured a lot of anger over the situation involving Mt. Eden High School English teacher Henry Bens, The Jewish News of Northern California (The J) reported.
The J had previously reported that Bens was placed on leave for assigning the antisemitic pamphlet "The Hidden Tyranny," which spreads conspiracy theories of Jewish world control. Students, parents and teachers expressed dissatisfaction during public comment at the fact that it took two months for Bens to be placed on leave and that in his absence the classroom has been divided between those who support and oppose Bens. The result has been a "tense" campus climate, per The J.
McKinsey Rescinds Sponsorship from Harvard Arab Conference Over Speaker's Antisemitic History
The global management consulting company McKinsey & Company announced in a March 6 statement that they canceled their sponsorship of the Arab Conference at Harvard University over a speaker's antisemitic history.
 The company's statement read: "When we learned late last week that a speaker at an event our recruiting team was sponsoring at Harvard University had a history of antisemitic comments, we immediately stepped away from the conference, canceled our in-person recruiting meeting, and withdrew two speakers from the program. We condemn antisemitism in all its forms and stand for inclusion and tolerance everywhere." They did not specify which speaker they found to be antisemitic. Among those that headlined the conference included former Women's March leader Linda Sarsour and Representative Rashida Tlaib (D-Mich.).
Republican Senators Asks Education Dept. Secretary Why "Taxpayer-Funded Antisemitism" Is Happening on College Campuses
A letter to Secretary of Education Miguel Cardona signed by several Republican senators asks why "taxpayer-funded antisemitism" has been allowed to occur on college campuses for so long.
Among those signed the letter included Senators Jim Risch (R-Idaho), Ted Cruz (R-Texas), Rick Scott (R-Fla.) and Marco Rubio (R-Fla.); the senators argued that too many academic programs provide a one-sided narrative against Israel, arguing that 93% of Israel programs at UCLA from 2010-13 showed bias against Israel and noted that New York University featured former Popular Front for the Liberation of Palestine member Leila Khaled speaking on a Zoom webinar in 2020. The senators also cited an Anti-Defamation League report stating that "incidents of antisemitic harassment, vandalism and assaults are rising on campuses" and cited an AMCHA Initiative study saying schools with faculty supporting the anti-Israel Boycott, Divestment and Sanctions movement are 3.6 times more likely to have Jewish and pro-Israel students violently targeted on campus. 
 They concluded the letter by asking a series of questions on the extent of federally funded antisemitism on college campuses and what the department is doing to crack down on it.
Did you enjoy this article?
You'll love our roundtable.