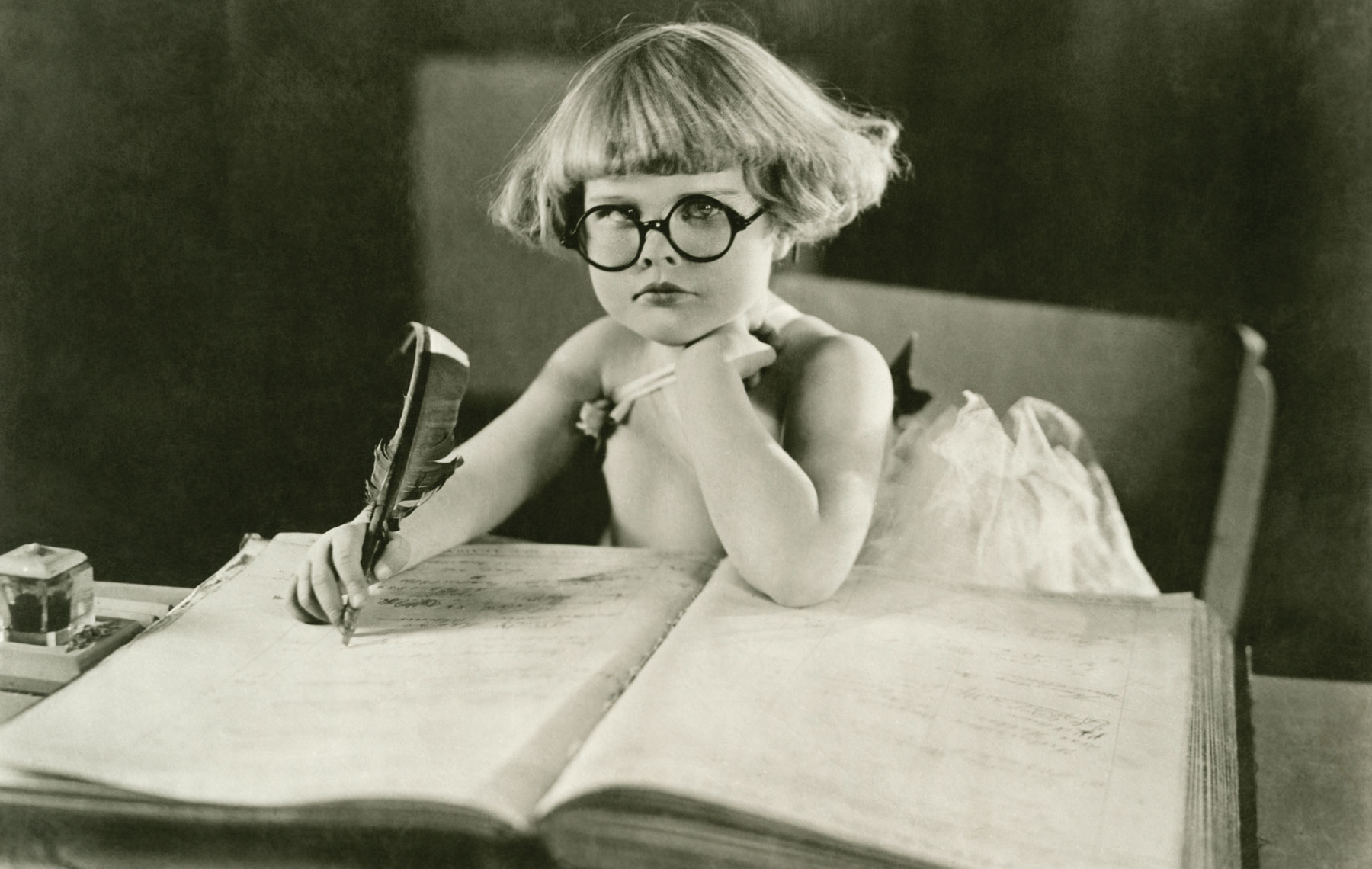 A Letter to UCLA Dean Pat Turner
It was reported in the Journal that during a guest lecture to a UCLA anthropology class on May 14, Rabab Abdulhadi, a professor of Arab and Muslim Ethnicities at San Francisco State, referred to Zionists as white supremacists. She made this statement in front of around 100 students in the Fowler lecture hall during a mandatory lecture for the class ("UCLA Guest Lecturer Calls Zionists White Supremacists," May 24).
A Jewish student who attended the class, Shayna Lavi, told the Journal that Abdulhadi began the lecture with a discussion about Islamophobia but then launched into a rant against Israel, which Lavi said included "a claim that those who support Israel want to ethnically cleanse the Middle East and those affiliated with Israel and pro-Israel organizations are white supremacists."
As a supporter of Israel, I understand that there are those who disagree with aspects of Israel's policies or even with the concept of a Jewish national homeland. Nevertheless, when this strays into hate speech and ad hominem attacks on those who support Israel, a red line has been crossed. That your university tolerates such racism and hate speech on its campus speaks volumes about your views with regard to the rapid and scary rise of hatred against Jews and Israel over the past few years.
Abdulhadi and those like her push the envelope as far as those in power will let them, and will continue to breach the bounds of decency and respect in their campaign against those they disagree with. That's disgusting enough. But you, as the head of the venue where Abdulhadi spoke, have a duty and responsibility to ensure that they don't go as far as Abdulhadi went. There are real consequences to such hate speech, as we see on social media, and lives are put in grave danger, as we saw in Poway last month.
If you do nothing — shame on you. If you do something just to say you've done something — shame on you.
Unless you act decisively and bravely against this insidious campaign of verbal terror, you are guilty by implication. It's as simple as that.
Rabbi Pini Dunner, via email
Her Mom and Herman Wouk
My late mother, Shirley Friedberg Neustein, was a childhood friend of Herman Wouk, both of whom attended a Zionist camp in the 1920s and '30s, in Vermont. They communicated until my mother died in 2001.
I gathered bits and pieces of Wouk's personal side, humor and zest for living in spite of personal tragedy, from the anecdotes my mother told me. Beginning with the camp days, my mother was intrigued by Wouk, a couple of years her senior. She vividly described how during short breaks in prayer services, he would lift his head and canvas the room. Campers wore white shorts for the Sabbath. Yet behind the banality of clothing, Herman saw the richness of color in each camper.
He soon befriended my mother, and when he invented the character "Shirley" in "Marjorie Morningstar," he called my mother to apologize, swearing she was nothing at all like the protagonist in his book. 
In May 1962, my mother put together a camp reunion, bringing together the youths that had now become household names in literary, political and business circles: Arthur Miller, Norman Lear, Moss Hart, Paul Goodman, Bob Treuhaft, Andrew Goodman (founder of Bergdorf Goodman), just to name a few. Wouk was secluded in the Virgin Islands to devote full energy into "Youngblood Hawke." Unable to attend the reunion, Wouk made a poignant audiotape recounting his camp memories. Out of respect for Wouk's sensitivity, my mother cut up the cassette tape immediately after it was played. 
Many will say Wouk, a gifted Pulitzer Prize-winning novelist who died May 17, was "larger than life." If she were alive today, my mother would say Wouk was someone who showed signs of "greatness" as a youngster before he ever wrote his first novel.
Amy Neustein, Fort Lee, N.J.
Great Falafel Recipe
I read the Journal and Yamit Behar Wood's stories regularly. Recently, my wife and I tried her falafel recipe and the results were stupendous. ("Avoiding a Falafel Fiasco," May 17.) We're vegans and gluten-free, so we added Bob's Red Mill Egg Replacer instead of an egg. We didn't let the mixture sit for hours, either, but the flavor was the best I have ever had. We eat a lot of falafel around Los Angeles and nothing comes close to hers.
Michael Leppert, via email
Jews of Color
Considering that the Jews of Crown Heights have suffered near daily muggings, as well as a racist pogrom in the past, seeing an individual of color in non-Chasidic dress carrying a Torah would engender suspicion to any logical person ("Making 1 Million Missing Jews of Color Welcome," May 24).
S.Z. Newman, Los Angeles
American Jews and Israel
Jewish Journal editor-in-chief David Suissa observes that Israel, "that glorious biblical homecoming that used to unite so many Jews, has become a source of intense division among American Jewry" ("Israel Festival: A Timeout for Love," May 17).
There are Jews in the U.S. who adamantly support Israel and its leaders; whereas, there are others who find fault with its decisions and actions — often vociferously, while gaining the attention of the media.
He likens the situation to a divorce. Indeed, that is an excellent analogy. To that, I would add: Consider the "children" (the State of Israel and its citizens) who would be torn apart by the divorce of their "parents" (Jews who live in the U.S.). Let's stick together "for the sake of the children," if for no other reason.
George Epstein, Los Angeles
Plan for Peace Plan
David Ben-Gurion said that the impossible takes a little longer. I have an outlandish idea regarding the Israeli-Palestinian impasse: Israel can unilaterally carve out a Palestinian state in the West Bank, and annex the Gaza Strip. The settlers and Palestinians who wish to stay put can be given dual citizenship. I predict global anti-Zionism will virtually disappear, and global anti-Semitism will be greatly reduced.
Martin J. Weisman, via email
2020 Election
Most Israelis hope President Donald Trump wins reelection. They appreciate that he was the first president to condemn "slay for pay," the Palestinian practice of paying terrorists to kill Jews, and cut American taxpayer money funding it.
Israelis loved Ambassador Nikki Haley, the first to publicly condemn the U.N. for ganging up on Israel, its blatant anti-Semitism, and UNRHA-abetting Hamas terrorism. They were giddy when Trump moved the embassy, asserting that Israel's right to choose her capital belies those who deny her legitimacy.
If a Democratic candidate wins, the U.S. will reinstate the Iran deal and start giving them billions again, which they'll use to kill Israelis. Israel-haters in Congress will pressure it to renew the Palestinian "slay for pay" policy. A Democratic-appointed U.N. rep will likely be a sop to progressives, at best neutral, at worst, an Israel-basher. There will likely be a "grass-roots" campaign to move the embassy back to Tel Aviv. And Palestinian leaders will be back on the gravy train, embezzling our aid money. Elections have consequences.
Reuben Gordon, via email
Israeli-Palestinian Debate
The question "Can the political stalemate between Israel and the Palestinians be solved economically?" (Roundtable question) reflects a lack of understanding of what underlies the situation, which is most assuredly not a "political stalemate."
An approach that focuses on Palestinian prosperity instead of Palestinian statehood is not pragmatic.  Article 15 of the Palestinian National Charter states "The liberation of Palestine … aims at the elimination of Zionism in Palestine," and Article 9 advises "Armed struggle is the only way to liberate Palestine." Article 33 says "This Charter
shall not be amended save by [vote of] a majority of two-thirds of the total membership of the National Congress of the Palestine Liberation Organization [taken] at a special session convened for that purpose." No such special session has ever been convened; the charter has never been amended with regard to Articles 33, 9 or anything else.
Yonatan Netanyahu (the late brother of Bibi), in one of his extraordinary letters, worried about people who deluded themselves into thinking that the Arabs would abandon their basic aim of destroying the state: "They want to believe, so they believe.
They do not want to see, so they shut
their eyes."
He was right. It is a culture of hatred, not some political stalemate or economic situation, that needs to be dealt with.
Julia Lutch, via email
---
Now it's your turn. Submit your letters to the editor. Letters should be no more than
200 words and must include a valid name and city. The Journal reserves the right to edit all letters. letters@jewishjournal.com.
Did you enjoy this article?
You'll love our roundtable.