The Things We'll Do – A Poem for Torah Portion Vayigash
For how will I go up to my father
if the boy is not with me?
Judah begs for his brother, the Prince of Egypt
to take him instead of their younger brother Benjamin.
I'm reminded of the time Bart Simpson
turned into a skeleton while he waited for
his father to pick him up from soccer practice.
I'm reminded of all the times my wife
asked me to pick our son up from school
and I would counter with pearls like
What school does he go to again?
or what does our kid look like again?
or is it okay if I bring home a similar sized
kid if it saves a little time?
I should have my own late-night show
they keep telling me while my wife
wavers between horror and laughter.
Of course if I were Judah, or Jacob
I would saw off my own arms and legs
to make sure my boy made it home safe.
We parents will find the strength to
lift cars over our heads if that's what's required.
We'll sit in the dark. We'll knit sweaters until
the sheep send us politely worded letters.
We'll stay up 'til we hear the latch on the door
just for the comfort of knowing
we got them through another day.
Joseph weeps a weep all Egypt can hear.
The first family has come home.
---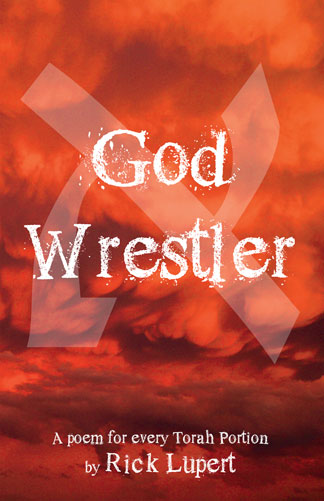 Los Angeles poet Rick Lupert created the Poetry Super Highway (an online publication and resource for poets), and hosted the Cobalt Cafe weekly poetry reading for almost 21 years. He's authored 23 collections of poetry, including "God Wrestler: A Poem for Every Torah Portion", "I'm a Jew, Are You" (Jewish themed poems) and "Feeding Holy Cats" (Poetry written while a staff member on the first Birthright Israel trip), and most recently "Hunka Hunka Howdee!" (Poems written in Memphis, Nashville, and Louisville – Ain't Got No Press, May 2019) and edited the anthologies "Ekphrastia Gone Wild", "A Poet's Haggadah", and "The Night Goes on All Night." He writes the daily web comic "Cat and Banana" with fellow Los Angeles poet Brendan Constantine. He's widely published and reads his poetry wherever they let him.
"Please note that the posts on The Blogs are contributed by third parties. The opinions, facts and any media content in them are presented solely by the authors, and neither The Jewish Journal nor its partners assume any responsibility for them. Please contact us in case of abuse."