Oops, We Forgot to Count Half the Population – A Poem for Parsha Bamidbar
Take the sum of all the congregation of the children of Israel,
by families following their fathers' houses; a head count of
every male according to the number of their names.
I'm all for counting the people so
you know how many boxes of Cheerios to buy
and how many roads you'll have to pave
and how much health insurance you'll need to provide
but it looks like they missed half the population.
You can see the seeds of the patriarchy
which has yet to break the highest glass ceilings
sowed by the original text to end all texts.
Religions were founded on exactly this.
We need a suffragette uprising up in this.
We need a Lysistrata situation to break out.
We need the sensibility of our better halves
to take over all the decisions.
Guns, gone.
Choice, a given.
Medicine, always.
Food, always.
Homes, always.
Ozone, always.
Polar ice caps, making a comeback!
Let us count the ones
who need to be counted.
These are the numbers
that give me strength.
---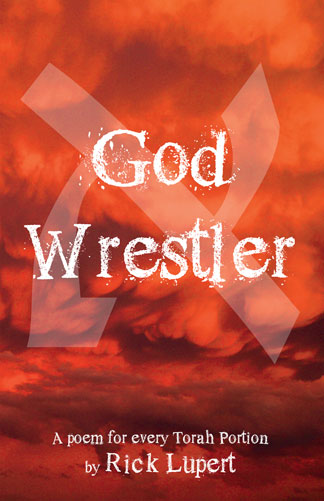 Los Angeles poet Rick Lupert created the Poetry Super Highway (an online publication and resource for poets), and hosted the Cobalt Cafe weekly poetry reading for almost 21 years. He's authored 23 collections of poetry, including "God Wrestler: A Poem for Every Torah Portion", "I'm a Jew, Are You" (Jewish themed poems) and "Feeding Holy Cats" (Poetry written while a staff member on the first Birthright Israel trip), and most recently "Hunka Hunka Howdee!" (Poems written in Memphis, Nashville, and Louisville – Ain't Got No Press, May 2019) and edited the anthologies "Ekphrastia Gone Wild", "A Poet's Haggadah", and "The Night Goes on All Night." He writes the daily web comic "Cat and Banana" with fellow Los Angeles poet Brendan Constantine. He's widely published and reads his poetry wherever they let him.