Indeed, you are my bone and flesh.
I have family in at least three states,
perhaps four, if you count New Jersey
(but who ever counts New Jersey?)
I know I can show up, announced
or not, and once they see my face
a bed will be made, and soup will
find its way into a bowl. (except
in Florida, where instead of soup
it's homemade guacamole.)
My blood is my calling card.
This biology is automatic.
This is what happened when
Jacob showed up at the well
in front of an Uncle he'd never met.
As soon as he dropped his mother's name
he couldn't keep his Laban's arms
off of him. This familial embrace
between two souls whose flesh
had never occupied the same space
is as given as oxygen. Soon he was
in charge of all the sheep and
had his pick of his tender eyed
and beautifully complexed cousins
which is as tawdry, as it sounds.
We're a sucker for our genealogy.
One glance at our family tree and
we know if we ever met Moishe
from the shtetl, six levels up, we'd
wrap our arms around him like
a rock covering a well.
Let's not get into politics at
the dinner table just yet.
Let the tree feel like home.
---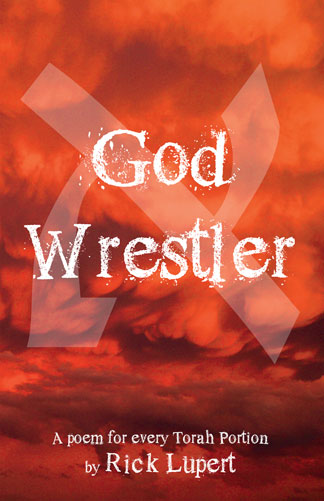 Los Angeles poet Rick Lupert created the Poetry Super Highway (an online publication and resource for poets), and hosted the Cobalt Cafe weekly poetry reading for almost 21 years. He's authored 23 collections of poetry, including "God Wrestler: A Poem for Every Torah Portion", "I'm a Jew, Are You" (Jewish themed poems) and "Feeding Holy Cats" (Poetry written while a staff member on the first Birthright Israel trip), and most recently "Hunka Hunka Howdee!" (Poems written in Memphis, Nashville, and Louisville – Ain't Got No Press, May 2019) and edited the anthologies "Ekphrastia Gone Wild", "A Poet's Haggadah", and "The Night Goes on All Night." He writes the daily web comic "Cat and Banana" with fellow Los Angeles poet Brendan Constantine. He's widely published and reads his poetry wherever they let him.