Letters: A Tribute to Aleh Negev, Poway Shooting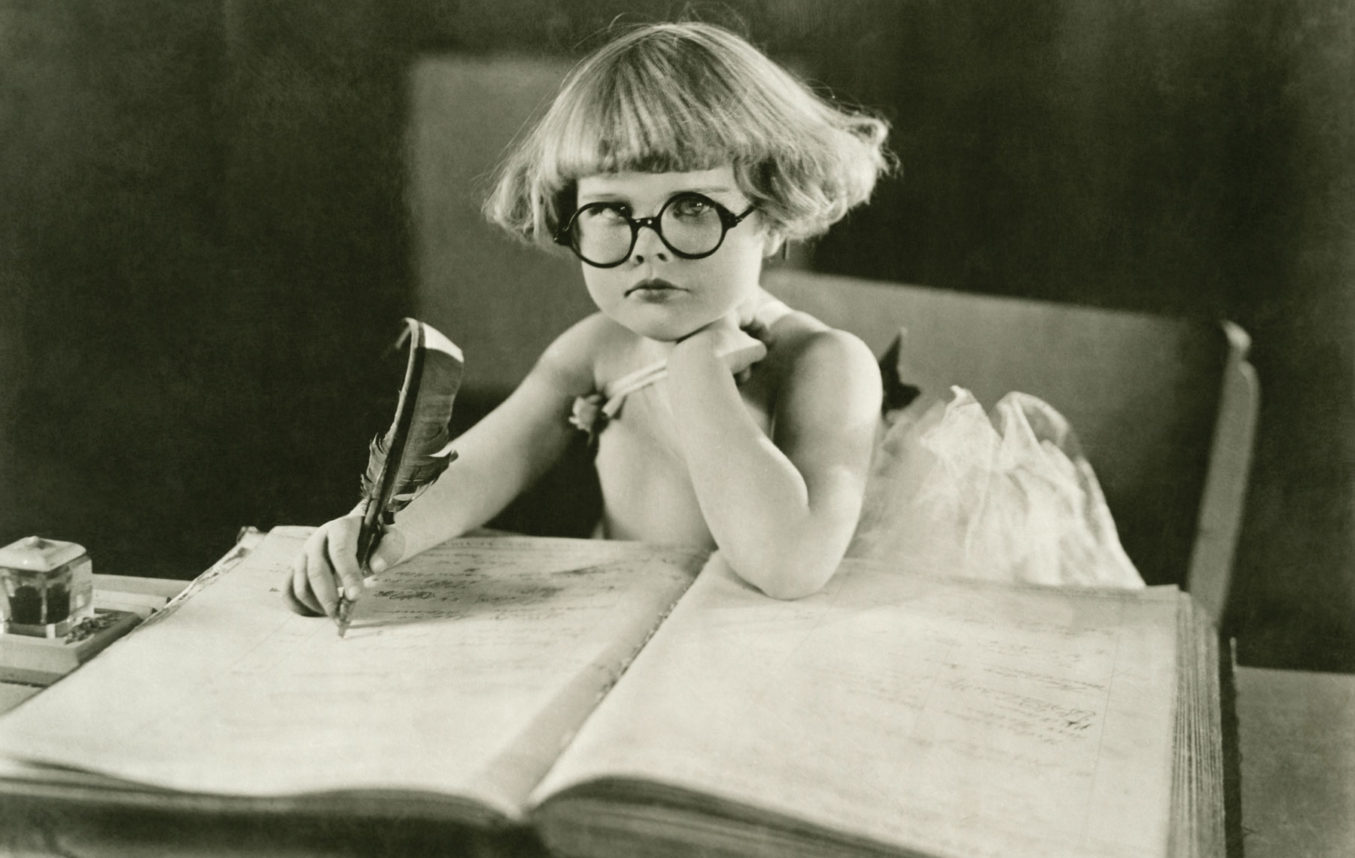 A Tribute to Aleh Negev
Rockets rain down on the Negev even as Jews all over the world celebrate Yom Ha'atzmaut. In the face of evil that seeks to destroy us, this is a perfect moment to reflect back a Jewish light unto the world: Aleh Negev, a village for the severely disabled located in the Negev. 
This is no typical nursing home or hospital. This is a warm community of workers, disabled residents, volunteers, and people of all ages, religions and ethnicities coming together. Although initially skeptical before my first visit in 2015, as I spent time with the children, witnessed their happiness and the synergistic work and play, I fell in love with Aleh Negev. What should have been a depressing experience was in fact quite the opposite. 
That paradox has stuck with me since, as I search to understand what makes Aleh Negev magical. There is no one reason but understanding starts by recognizing that Aleh Negev speaks the language of Silicon Valley, "Anything is possible." These kids overcome in beautiful ways because Aleh Negev is excellent in every respect, not surprising given its founder is retired Maj. Gen. Doron Almog. 
Aleh Negev is also a place that makes us proud to be Jews. It is that unique laboratory to which writer Daniel Gordis refers, a place where the Jewish people test what it means to be Jewish, in this case, to lift up the dignity and voices of society's most vulnerable. 
Right now, Jews battle hatred on Israel's border. Fight that hatred by shining a light on Aleh Negev; feed our souls and become prouder Jews.
Nicole Lance, Menlo Park
Lies and Stonewalling  in the Age of Trump
So this is what it is coming to in the age of President Donald Trump after 2 1/2 years. Since the very first day he took office, the 10,000-plus lies and half-truths started rolling out like a free giveaway at Costco. Now that the Muller report is in and the stonewalling for the truth is going full speed ahead, it seems like every time the Democrats in Congress try to get more information on him, he puts up a series of roadblocks. This isn't how a democracy is run. This is how a dictatorship is run, and we all know how those turn out.
This is our country, and he and his cronies are leading us down a slippery slope of relinquishing some of our freedoms such as speech and press, denying certain people the right to vote, and suppressing immigrants the right to legally seek asylum to better their lives. Separating children from their parents at the southern border is a despicable act. Yet he revels in it and forces certain parts of the government to carry out his will. It's time for everyone in this government to stand up to him and end this nightmare. We cannot endure another term with him or we'll forever be ashamed of what this country will become. The rest of the world will think we've succumbed to a narcissistic, power-hungry leader who can do anything he wants. Think of this when you vote in 2020. Do you really want a continuation of this behavior?
Jeffrey Ellis, Northridge
Why Aid the Enemy?
David Suissa points out that the Jewish activist group IfNotNow ascribes the latest flare-up between Gaza and Israel as "the result of years of deliberate Israeli political decisions to keep Gaza on the brink of a humanitarian crisis" ("How Even-Handed Should We Be With Terrorists?" May 10).  Yes, the Palestinians living in the Gaza Strip face a horrible life — high unemployment, lack of adequate resources, food, medicines, water, electricity and more.  But, is Israel to blame? Years ago, Israel voluntarily turned the Gaza Strip over to the Palestinians. And it left behind profitable greenhouse businesses that sold its products all over the world — at a good profit. The Palestinians proceeded to destroy these and sell off the scrap metal, and then use the land area to attack Israel's people.  They could have turned to Israel and said, "We would like to live at peace with you. Could you help us develop our land for the benefit of our people?" Instead, the Gazans elected Hamas, a terrorist group, to lead its country.
The reason the Palestinians living in the Gaza Strip are "on the brink of a humanitarian crisis" is plain and simple: Their "leaders" make it so. They are a major part of the enemies that Israel faces; their goal is to wipe Israel of the face of the Earth. Would you help your worst enemy — one who seeks your destruction?
In answer to the question:  "How even-handed should we be with terrorists?" the answer is quite plain: Help them only when they show that they are truly ready to live in peace with Israel as its neighbor — forever.
George Epstein, Los Angeles
Poway Shooting and the Rise of Anti-Semitism
With great sadness I read Stephen Smith's column "A Christian Shooter in Poway" (May 3). Even though there is ample historical truth in his column, in my view anyone who perpetrates the murder of another is not following Christ. He or she is a Christian only on paper.
The suspect in the Poway shooting is certainly not a follower of Jesus. He doesn't represent the heart of a true Christian. Jesus commands us to love our neighbor as ourselves, quoting the Tanakh.
Surely, history records atrocities committed by Christians toward Jews. On the other hand, those brave Christians who could not "watch on" during the Holocaust, putting their own lives in danger, rescued many Jews and Jewish children. Smith's comments neglect their heroic sacrifices.
Christianity is not a "threat." An extremist supremacist with a deranged mind, posing as a Christian, is a threat. That person is not a brother to me.
Lucine Iskenderian, via email
In addition to serving all over the world, Chabad rabbis serve at numerous colleges and universities. Rabbi Chaim Goldstein serves at my beloved alma mater, Drexel University. By an unfortunate coincidence, he is a cousin to and a nephew of the two rabbis who serve at Poway.
Even after being wounded, Rabbi Yisroel Goldstein stood in front of his congregation and said, "We are strong. We are united. They can't break us."
Each and every one of us must take his words to heart! Look around you, reach out to your friends. Let's make sure no one feels alone. Show the world that no matter what, we will stand together.
Am Yisrael Chai!
Lester Helmus, Via email
Happy Mother's Day to My Jewish Mother
The Jewish mother has been the fodder for more jokes than the rapid-fire patter of a Robin Williams stand-up bit and received less respect than a riff from a Rodney Dangerfield monologue. But to all of us fortunate enough to grow up with a Jewish mother, we did not have to die to experience heaven.
My Jewish mother died in January 2018, and this is the second Mother's Day that I was at her grave, informing her of all that is transpiring in my life, inquiring as to her welfare, and exchanging memories about all the antics she tolerated during my callow years and the infinite lessons that she so gingerly and lovingly taught me that have become the stanchions that have kept my emotional infrastructure intact.
Mom truly understood me on a cellular level, sneaking me nickels and dimes when I spent my allowance too quickly. Mom was quick to provide words of solace when I lost a sporting event or brought home a record card with more B's than  A's; Mom introduced me to the wonder of the theater stage and the magic of movies; Mom demonstrated the value of making and keeping friends and how laughter really was the best medicine; and Mom taught me lessons about life that are so innumerable that they would rival   the novel "War and Peace" in size.
So all those jokes and riffs about the Jewish mothers are, in reality, a bitter joke on us, because after a Jewish mother is gone, life is no longer life.
Happy Mother's Day, Mom.
Marc Rogers, via email
CORRECTIONS
In a story about a family ("Unconditional Love: A Mother's Day Story," May 10), Deborah Engel Kollin's title was incorrect. She is JQ International's leadership engagement chair.
In a story about Philippe Karetsky ("Karestky: Jewish Leadership Unequipped to Tackle Anti-Semitism in France," May 10), it was reported that Ilan Halimi was abducted 2016 by North African Muslims. He was abducted in in 2006 by African Muslims. Also, Omar Barghouti, not Marwan Barghouti, was the founder of the boycott, divestment and sanctions (BDS) movement.
---
Now it's your turn. Don't be shy, submit your letters to the editor. Letters should be no more than 200 words and must include a valid name and city. The Journal reserves the right to edit all letters.
letters@jewishjournal.com.