Letters: Passover Wishes, The 'Power of Journalism', Rabbis and Politics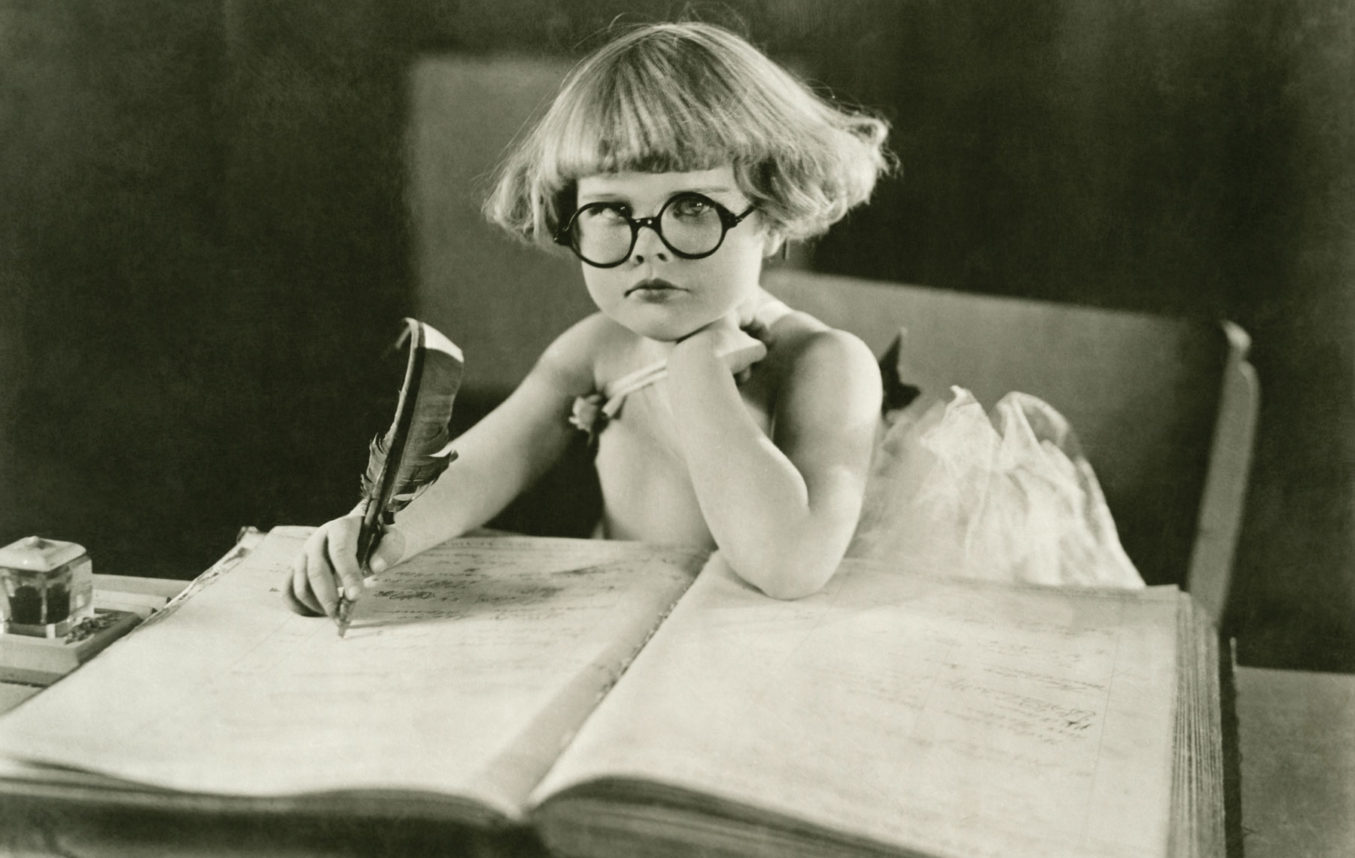 Passover Wishes
At this joyous time, I hope you will join me in celebrating the values of Passover, which inspire all of us to be grateful for how far we have come — and to remind us of how much more work we have left to do together.
This May, I have the privilege to be an event co-chair of the official City Hall celebration of Jewish American Heritage Month. This year, we are recognizing a history of Jewish women creating change in Los Angeles. As we prepare for this special celebration, I can't help but think of all of the trailblazing female heroes of the Passover story — Moses' mother and sister, Yocheved and Miriam, the midwives Shifra and Puah, and Pharaoh's daughter Bithiah — whose actions helped make it possible for Moses to lead the Jewish people out of slavery.
In this difficult climate, where we are often seeing angry behavior and hearing painful rhetoric, these heroes help us all remember that each of us can do our part to act positively in the face of seemingly overwhelming circumstances. Recalling this journey of the Jewish people from slavery to redemption offers an opportunity to all of us in Los Angeles to take stock, to be grateful and to step forward to make good change. We have a choice to help strengthen every Angeleno's life with the same values celebrated each Passover.
David E. Ryu, Los Angeles City Councilman, District 4
---
The 'Power of Journalism'
The power of journalism should be kept in mind when we read that Sen. Kamala Harris (D-Calif.) has alleged that Attorney General William Barr is acting as a defense lawyer for President Donald Trump instead of as the nation's chief law enforcement officer ("Bob Woodward and the Power of Journalism," April 19).
The irony is that in 2013, then-Attorney General Eric Holder said, "I'm still the president's wing-man, so I'm there with my boy." This astonishing statement was made in 2012, when Holder was held in criminal and civil contempt of Congress for failing to turn over documents related to the "Fast and Furious" scandal.
We should all be appalled that the thoroughly professional, impartial and honorable Barr is being maliciously misrepresented, while no one sounded an outraged alarm when Holder stated clearly that he saw himself as President Barack Obama's lawyer.
Julia Lutch, Davis, Calif.
---
Rabbis and Politics
It seems that the discussion concerning politics on the pulpit, and whether Israel can be a democratic country and still remain a Jewish state, offers no consensus ("Three Rabbis Discuss Politics on the Pulpit," April 19).
No country is purely a democracy, certainly not ours — we have two legislative chambers, each controlled by different parties. It's a matter of degree. Whether Israel can remain essentially democratic and a Jewish state depends on demographics. If Israel continues to retain an advantage in Jewish birthrate over Arabs, it would ensure that Israel will remain Jewish. But this, of course, is not certain. It's more important for Israel to remain a Jewish state even at the expense of less democracy. The Arabs have 22 states in the Middle East, none of which is remotely democratic.
One way to guarantee that Israel will remain a Jewish state is for Israel to split into two countries — the so-called two-state solution. But this will lead inevitably to Palestinian terrorists living a stone's throw from heavily populated Israeli cities. Unless the Palestinians renounce their intent to destroy Israel and its Jews, this plan is suicidal.
In the case of politics on the pulpit, no matter how disturbing and fractured, there should be no attempt to prohibit a discussion involving politics. How would this be enforced? Subjects critical to Judaism and Israel should not be proscribed. It is rather disconcerting that these subjects are continually pondered when a consensus opinion is never achieved.
C.P. Lefkowitz, Rancho Palos Verdes
---
Failure in Leadership
Kudos to Stephen D. Smith in pointing out that "[our] leaders need to take bold steps to counter the spread of hatred" ("New Zealand Murders: There Are No Words," April 5).
What if our leaders are the problem?
Recently, Speaker of the House Nancy Pelosi (D-Calif.) said to CNN's Christiane Amanpour that "there isn't a taint of anti-Semitism in the Democratic party." 
With leadership like this, and with feckless university administrations encouraging and condoning violence and shutting down free speech, how lame is their effort to combat the hatred spreading throughout our country and around the world?
These "leaders" are only part of the problem. The rest of it is in our not holding them accountable by not withdrawing our financial support and by not seeking our political affiliations elsewhere.
We can show with our bodies and our wallets that their partnership with the haters can be opposed and ultimately defeated.
Clucking our tongues cannot be not defined as action. Only action is action.
Steve Klein, via email
---
Perceived Biases at the Journal
After breezing through a couple of articles by Dan Schnur and Charles Bybelezer in the April 12 Journal, it's plain to see your contributing staff is dominated by haters of President Donald Trump and Israeli Prime Minister Benjamin Netanyahu.
The posture of your publication is: Don't trust Trump and Netanyahu to befriend the Jews or be good for Israel. You pooh-pooh the tirades of Reps. Rashida Tlaib (D-Mich.) and Ilhan Omar (D-Minn.) against Israel to be totally opposite of the Democratic Party's support of Israel. No one in that party has denounced them as yet. "Nationalism and xenophobia" notwithstanding, Trump and Netanyahu are patriots trying to save their countries.
Chuck Colton, Los Angeles
---
Anti-Semitism at Harvard
I attended Harvard from 1946 to 1951. It was generally understood that 30% of the student body was Jewish.  Lawrence Summers, a recent president of Harvard, is Jewish. Lawrence Bacow, the current president, is Jewish.
What more do you want?
Fred Heim, '51, via email
---
Mueller Report
I've been reading opinion pieces on the Mueller report from the right and left, and anticipating Attorney General William Barr's redacted version.
But as we won't get the big picture until we see the full report, President Donald Trump's tax returns, all of the Christopher Steele dossier (a former British intelligence agent), and learn which way the wind is blowing on the myriad indictments and investigations, all we know for sure is that Trump trumpeters fear our knowing too much, like the whole truth and nothing but the truth. They must have missed school on the days the Constitution and democracy were taught.
Hal Rothberg, via email
---
Hamas' Past and Future
This week, certain Democrat politicians of the "progressive" variety had their moral degeneracy exposed by Hamas leader Yahya Sinwar. In celebration of the 18th anniversary of Hamas' first rocket attack on Israeli population centers near their border with the Gaza Strip, Sinwar threatened that his movement will continue to fire rockets at Israel.
The intended targets are primarily Israeli civilians. Sinwar also denied any ceasefire understandings constitute a peace agreement. Hamas considers the State of Israel to be one big settlement that needs to be annihilated.
U.S. politicians who speak charitably about Hamas, and frankly, any organization that refuses to denounce Hamas, such as CAIR, are no friend of the Jewish nation.
Reps. Ilhan Omar (D.-Minn.), Rashida Tlaib (D-Mich.) and others use leftist Jews who support their anti-Semitism as political cover. They assert fraudulently that they are merely protecting the civil rights of American Muslims.
My late father used to say, "If you lie down with dogs, you get up with fleas." I suspect that Democrats who turn a blind eye to this behavior will face the wrath of U.S. voters with common sense in 2020.
Desmond Tuck, via email