The Lost Wallets of My Past – A Poem for Haftarah Tazria-Metzora by Rick Lupert
A camp empty of people
but full of silver and food
Oh the wallets I've left
in public places
how attractive they must
have been to the empty
pocket eyes. What lives
could have changed
save for the honesty
of finders?
Like the four men in
the north. The ones with
the heebie-jeebies on
their skin. They ate their
fill. They hid a portion
but the guilt of famine
led them home to
doubting ears, to acres
of empty stomachs.
A story vetted
The enemy had indeed
left their buildings.
I never considered my
empty wallet a prophecy.
I never considered
finders keepers
losers just accept you've
made a difference.
The sounds of
phantom chariots
make me give until
the hungry come home.
This is the trickle down
of my ancestors.
---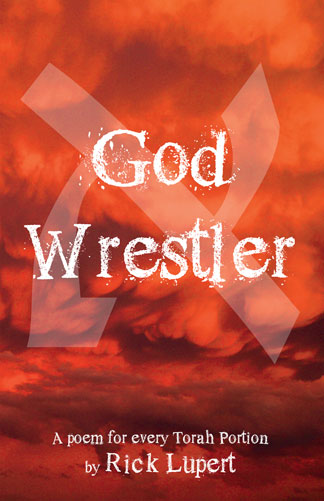 Los Angeles poet Rick Lupert created the Poetry Super Highway (an online publication and resource for poets), and hosted the Cobalt Cafe weekly poetry reading for almost 21 years. He's authored 21 collections of poetry, including "God Wrestler: A Poem for Every Torah Portion", "I'm a Jew, Are You" (Jewish themed poems) and "Feeding Holy Cats" (Poetry written while a staff member on the first Birthright Israel trip), and most recently "Donut Famine" (Rothco Press, December 2016) and edited the anthologies "A Poet's Siddur: Shabbat Evening",  "Ekphrastia Gone Wild", "A Poet's Haggadah", and "The Night Goes on All Night." He writes the daily web comic "Cat and Banana" with fellow Los Angeles poet Brendan Constantine. He's widely published and reads his poetry wherever they let him.
https://jewishjournal.com/blogs/from-the-lupertverse/233318/lost-wallets-past-poem-haftarah-tazria-metzora-rick-lupert/ Up Next