Turn my Oy to Joy – A Poem for Haftarah Nitzavim by Rick Lupert
Oh, consolation
I've got seven weeks of you.
Oh, holy hug
Oh speak up those
watching over me
Oh Right Hand
You so strong
You smite the enemy
You clear the stones
You un-desolate
the Holy home
Oh, Jerusalem
We're coming for you
Oh, Jerusalem
I can hear your watchmen
Look how our enemies hunger
Look how our red clothes turn white
Look how our children's children
til the soil, bloom the desert
sing when they land
kiss the ground.
Oh, consolation, Oh, holy hug
You turn our oy to joy
You make me want
to read this text again.
I am standing.
I am ready.
---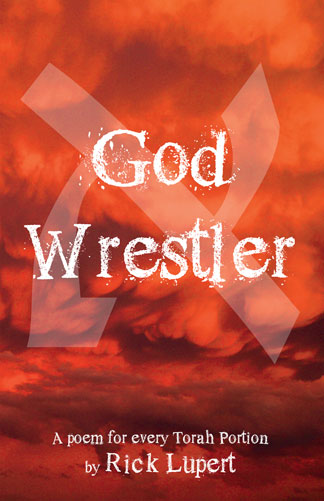 Los Angeles poet Rick Lupert created the Poetry Super Highway (an online publication and resource for poets), and hosted the Cobalt Cafe weekly poetry reading for almost 21 years. He's authored 22 collections of poetry, including "God Wrestler: A Poem for Every Torah Portion", "I'm a Jew, Are You" (Jewish themed poems) and "Feeding Holy Cats" (Poetry written while a staff member on the first Birthright Israel trip), and most recently "Beautiful Mistakes" (Rothco Press, May 2018) and edited the anthologies "A Poet's Siddur: Shabbat Evening",  "Ekphrastia Gone Wild", "A Poet's Haggadah", and "The Night Goes on All Night." He writes the daily web comic "Cat and Banana" with fellow Los Angeles poet Brendan Constantine. He's widely published and reads his poetry wherever they let him.
https://jewishjournal.com/blogs/from-the-lupertverse/238561/turn-oy-joy-poem-haftarah-nitzavim-rick-lupert/ Up Next