Women Should Run the World – A poem for Parsha Shemot (Aliyah 1) by Rick Lupert
Now all those descended from Jacob were seventy souls,
and Joseph, [who] was in Egypt.
Seventy is a good starting point.
Considering it all started with one guy
in a garden and then a second person
made from a rib.
Considering how many came from
those two, you can see how coming
with seventy is a real head-start, how
the new neighborhood will fill up quickly.
You can see how Pharaoh or
whatever his name was, would
start to wonder about demographics
and solutions.
So the Egyptians enslaved the children of Israel
with back breaking labor.
Solution number one isn't looking great.
You'd think the previous regime would have
put up a statue of Joseph or carved his name
in hieroglyphics.
Instead we're treated like unwanted immigrants.
And we're taking all the jobs the Egyptians
don't want to do. Building treasure cities
and other backbreaking labor.
It couldn't get any worse.
[and Pharaoh said] if it is a son,
you shall put him to death
It just got a lot worse.
But thanks to two women of valor –
Shifrah and Puah, instructions were not followed
and little Hebrew boys got to live.
We should put women of valor
in all the important positions. I hear in Nevada
the state legislature is now mostly women.
I expect a kinder and gentler Nevada
will come from this. Women make decisions
from the heart. They pull babies from
baskets from rivers. Their vocabulary
doesn't include the words final or solution.
At least not together.
Here's to women of valor, to midwives,
to all the Shifrahs and Puahs who do
nothing less than keep us alive.
---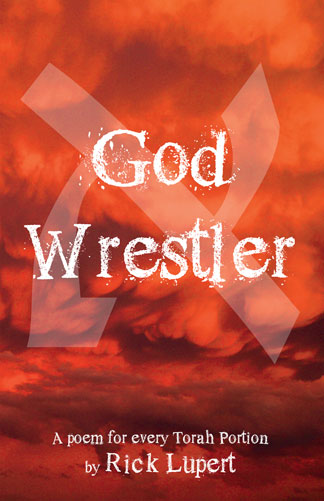 Los Angeles poet Rick Lupert created the Poetry Super Highway (an online publication and resource for poets), and hosted the Cobalt Cafe weekly poetry reading for almost 21 years. He's authored 21 collections of poetry, including "God Wrestler: A Poem for Every Torah Portion", "I'm a Jew, Are You" (Jewish themed poems) and "Feeding Holy Cats" (Poetry written while a staff member on the first Birthright Israel trip), and most recently "Donut Famine" (Rothco Press, December 2016) and edited the anthologies "Ekphrastia Gone Wild", "A Poet's Haggadah", and "The Night Goes on All Night." He writes the daily web comic "Cat and Banana" with fellow Los Angeles poet Brendan Constantine. He's widely published and reads his poetry wherever they let him.
https://jewishjournal.com/blogs/from-the-lupertverse/291425/women-should-run-the-world-a-poem-for-parsha-shemot-aliyah-1-by-rick-lupert/ Up Next