Letters: Congresswomen and Israel, Food With a Side of Stories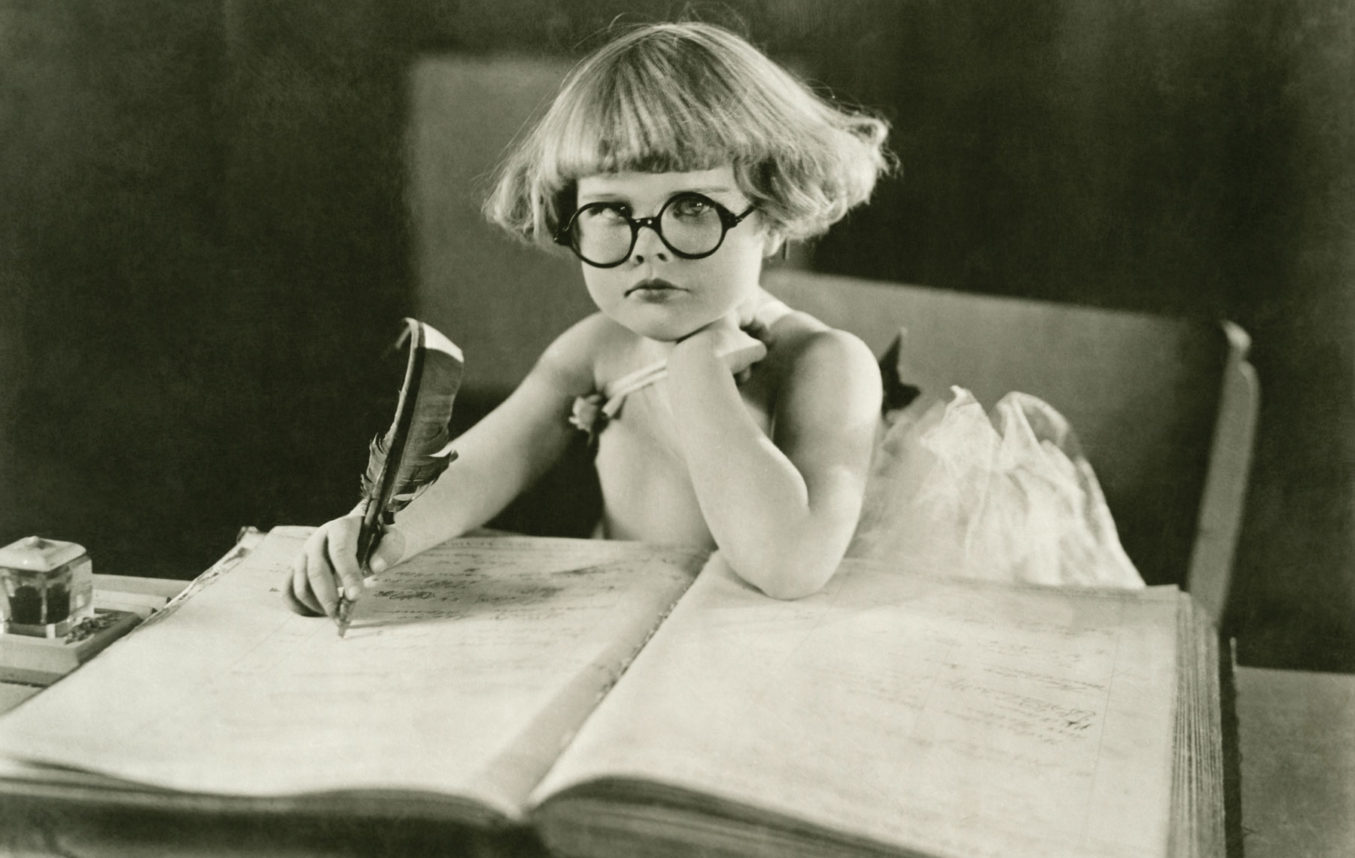 Congresswomen and Israel
Why are American Jewish organizations largely opposed to the Israeli government's carefully considered decision to deny entry to Reps. Rashida Tlaib and Ilhan Omar? These organizations were untroubled by the denial of a U.S. visa to Israeli cybersecurity expert Adi Shamir or Knesset member Michael Ben-Ari.
Israeli Prime Minister Benjamin Netanyahu's decision was made because Tlaib (D-Mich.) and Omar (D-Minn.) chose not to join a bipartisan group of House members that visited Israel earlier this month but instead planned to visit with Miftah, a group that published a hate-screed accusing Jews of using Christian children's blood to bake Passover matzo. Tlaib rejected a humanitarian visit to her grandmother. It was not as important to her as an opportunity for political theater.
The free speech rights of Tlaib and Omar are American rights, which don't include incitement to violence. The boycott, divestment and sanctions (BDS) movement's claim that it seeks peace between Israel and the Palestinians rings hollow when one hears chants like "from the river to the sea …" at BDS demonstrations.
By law, those seeking to delegitimize Israel while hiding behind the language of human rights can be barred from entering Israel. The misapprehension that American Jews are entitled to apply pressure to shape Israel's political decisions is, to put it gently, astonishing.
Julia Lutch, Davis, Calif.
As an ardent Zionist and consistent defender of Israel's actions, I feel it is regrettable that Netanyahu's desire to serve as President Donald Trump's lapdog caused him to withdraw a previous welcome to a visit by two U.S. representatives. When I first learned of Israel's initial welcome, I thought, "How brilliant, what a public relations coup. What a sterling example of a truly open democracy opening its doors to two known anti-Semitic accusers."
Unfortunately, Netanyahu and some of his sympathizers don't recognize the great disservice their actions render their fellow Jews, Israel's regular defenders, who dwell in the Diaspora. Thankfully, the American Israel Public Affairs Committee immediately issued a statement criticizing the withdrawal of the invitation by stating all members of Congress should be welcome to visit the only true democracy in the Middle East.
Based on the severe reaction in the U.S., perhaps Netanyahu will begin to recognize, or care, about actions that have no direct effect on Israeli citizens but severely damage the ability of Jews outside Israel to protect the image of and defend Israel.
Stu Bernstein, Santa Monica
Legendary Israeli diplomat Abba Eban's most famous utterance, speaking of Arabs, was they "never miss an opportunity to miss an opportunity." Well, the shoe is now on the other foot as Netanyahu cancels a visit by Omar and Tlaib.
This is a mistake for four reasons: 1) Despite political differences, it validates bigotry, of which Jews have been the object for millennia. 2) It makes a monolith of two women who are clearly not of a single mind, and allows Trump to define them as unreconstructible Jew-haters. 3) It trashes a golden opportunity to educate these young female lawmakers and illuminate minds that they may find themselves blindered by cultural and religious bonds and alter circumstances exacerbated by political expediency. 4) And the worst, Israel diminishes whatever moral high ground it has heretofore legitimately claimed. Now, it's just another country issuing a highly questionable and arbitrary decree.
Mitch Paradise, Los Angeles
Food With a Side of Stories
I am from the generation that likes to hold and read a paper. I am so humbled and proud to have my story told by Esther D. Kustanowitz ("Canter's Deli Shares Stories and Sandwiches," Aug. 9). "Stories on Rye" is a must read — it is fun, heartwarming and true — a necessary read to help balance our lives in this time of unsettling world tragedies. Thanks to all of you at the Journal!
Faith Goldman, via email
The Difference Between Left and Right
Journal Editor-in-Chief David Suissa in his opening remarks ("Finding Love in the Era of Hate," Aug. 16) identifies the problem.
There is a noticeable difference between many people on the right and those on the left. Those on the right detested former President Barack Obama, not for who he is but for what his agenda was. He wanted to, in his words, "fundamentally transform" the U.S. We venerate our republic and its Constitution the way it is, and don't wish to fundamentally change it.
We will resist a change to our system of government with all the energy we can muster.
We didn't hate Obama, but we did hate what he was doing to our country. And we as a group never called for his impeachment.
On the other hand, the left seeks to continue Obama's agenda and irrationally blame President Donald Trump for every ill imaginable.
C.P. Lefkowitz, Rancho Palos Verdes
Immigration Policy
I want to express my views regarding the immigration havoc currently occurring throughout the U.S. First, as a Mexican, my heart breaks seeing all the people detained at the border. Second, as a Jew, it reminds me of President Franklin Roosevelt's decision to prohibit the MS St. Louis from docking in the U.S. in 1939. Of the more than 900 Jewish passengers who were returned to Europe, more than 250 died in the Holocaust.
I understand that the immigration process must abide by the law. However, I also believe that the opportunity to immigrate must become more available under certain situations, especially along the southern border.
Regarding the raids in Mississippi, it is devastating to see hard-working people torn from their families. I find it totally unacceptable for illegal immigrants to be persecuted at their place of work. (I don't hold the same views for illegal immigrants with criminal histories.) Many of these individuals have children who are American. To arrest and deport them is a travesty.
Pablo Nankin, via email
Ethnic Studies Program
The State Superintendent of Public Instruction Tony Thurmond's advisory to include American Jewish contributions to the Ethnic Studies Model Curriculum and to balance the one-sided, anti-Israel bias in the document is well intentioned but isn't going to do much to counter a document that is so extreme in its political indoctrination that at first I thought it was a parody of far-left "wokeness." The draft proposal for the required semester course offers study in:
 "intersectional and ancestral roots, coloniality, (and) hegemony …; critically grapples with the various power structures and forms of oppression, including, but not limited to, white supremacy, race and racism, sexism, classism, homophobia, islamophobia, transphobia, and xenophobia." The course of study would include: "a critique of empire and its relationship to white supremacy, racism, patriarchy, cisheteropatriarchy, capitalism, ableism, anthropocentrism, and other forms of power and oppression at the intersections of our society"; its mission is to "challenge imperialist/colonial hegemonic beliefs and practices on the ideological, institutional, interpersonal, and internalized levels"; [and] … "connect ourselves to past and contemporary resistance movements that struggle for social justice on the global and local levels." 
The history of the American experience could certainly benefit from correctives, and all ethnic groups that comprise this nation deserve a voice, but the overview of this course of study is divisive, agenda ridden to the point of thought control, and given to representing America as a country of almost unrelieved oppression.
Bonnie Braver, El Dorado Hills
CORRECTION
A story about USC's Keck School of Medicine's HEAL program ("At the Nexus of Art and Healing," Aug. 16) gave the incorrect year for when Dr. Pam Schaff became head of the program. It was in 2007.
---
Now it's your turn! Don't by shy, submit your letter to the editor. Letters should be no more than 200 words and must include a valid name and city. The Journal reserves the right to edit all letters. letters@jewishjournal.com.