Israel, the U.S. and Partisanship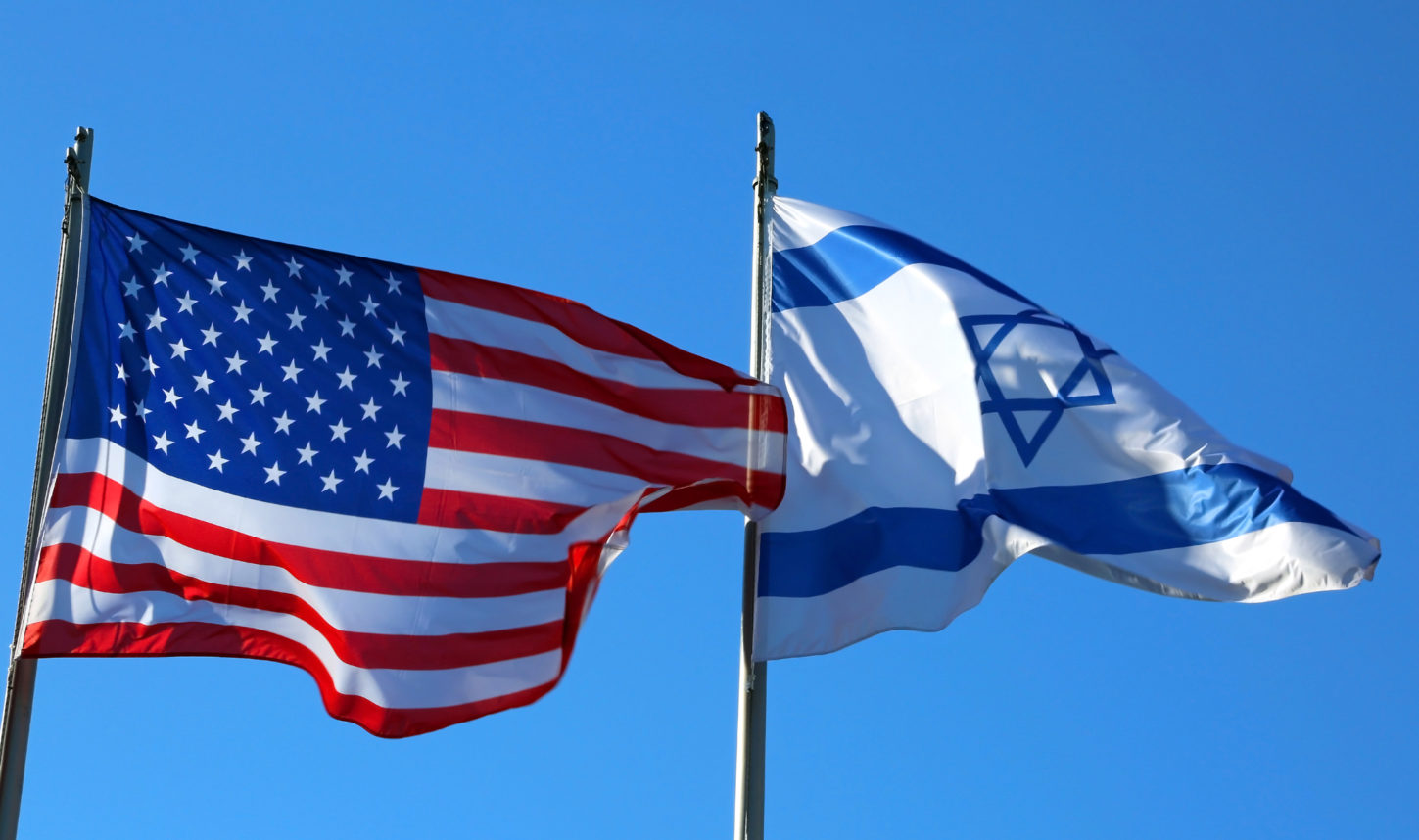 There's a trendy view these days that Israeli Prime Minister Benjamin Netanyahu has committed the grave sin of turning support of Israel partisan. This is the view of many on the Democratic left, who seem perturbed at Netanyahu's close relationship with President Donald Trump. "Netanyahu refuses to even pretend that he cares what liberal American Jews think or feel about Israel," sneers Eric Alterman of The Nation. 
But what, precisely, is Netanyahu supposed to do in the face of the left's gradual move against Israel over the past two decades? Alterman, for all his sneering, is a harsh anti-Israel critic — he says that Israel is either practicing apartheid today or on the verge of doing so, and has endorsed the idea behind boycott, divestment, and sanctions of Israel on the international stage. Can that be attributed to Netanyahu?
The left's anti-Israel move has been brewing for decades. Republicans have been somewhat more pro-Israel than Democrats since the Six-Day War — Israel's victory in that war led to an onslaught of Soviet propaganda against the Jewish state as the Soviets attempted to consolidate the support of Muslim states. Still, until 2001, the two parties remained largely pro-Israel; in 2001, 38 percent of Democrats supported Israel against the Palestinians, with 50 percent of Republicans doing so.
Then 9/11 hit. Suddenly Republican support for Israel began to climb and Democratic support for Israel began to drop. That drop was exacerbated by the advent of former President Barack Obama's administration, which took the line that Israel's failure to achieve peace with the Palestinians lay at the heart of broader conflicts in the region. The American left began to parrot the line of the European left that Israel's intransigence represented the root of imperialistic Western power politics. 
After 9/11, Republican support for Israel began to climb and Democratic support for Israel began to drop.
I attended the Democratic National Convention in 2012, where constituents booed Jerusalem in the Democratic National Committee platform; there was no doubt in the room which way the Democratic Party was moving. The Obama administration established a "daylight with Israel" policy and ran roughshod over Israel's concerns about Iranian terrorism in promotion of a hollow Iranian nuclear deal. Today, just 27 percent of Democrats say they support Israel as opposed to the Palestinians — even though the Palestinians are governed by a three-headed terrorist monster in the Palestinian Authority, Hamas and Islamic Jihad — as compared with 25 percent who support the Palestinians. Controversial Louis Farrakhan acolyte Keith Ellison (D-Minn.) nearly became the head of the DNC last year with the support of supposed pro-Israel advocate Sen. Chuck Schumer (D-N.Y.). 
Jeremy Corbyn, the Labour leader in Britain, is openly anti-Semitic. He took tea with Raed Salah, a man he called an "honoured citizen" despite Salah's use of the actual Blood Libel; he wrote a letter defending Stephen Sizer, a now-retired vicar who blamed Israel for the 9/11 attacks; and he hosted "his friends" from Hamas and Hezbollah in parliament. Now, Corbyn has attempted to cover his tracks. But he's fooling no one.
Meanwhile, the American right continues to embrace Israel at record rates. Republicans favor the Israelis over the Palestinians at a rate of 79 percent to 6 percent. Contrary to self-flattering left-wing opinion, that isn't because of Christian millenarianism — it's not because Christians think that support for Israel will immanentize the eschaton. It's because religious Christians in the United States truly believe that those who bless Israel will be blessed and those who curse Israel will be cursed; they see Israel as a representative of Western ideals in a brutal region of the world; they recognize in Israel ideological allies and religious kin. Even those on the right who aren't particularly religious support Israel because they recognize that Israel represents the canary in the coal mine for the West; Israel's battle against Islamic terror is part of a broader battle the West must fight.
That's not Netanyahu's fault. Perhaps those on the left who remain pro-Israel ought to consider that the problem isn't Israel or Netanyahu: It's a left wing that has lost touch with reality in favor of multicultural utopianism and flattered itself into believing that sympathizing with some of the world's worst regimes represents standing up for human rights.
---
Ben Shapiro is a best-selling author and editor-in-chief at The Daily Wire.