This is the Story – A poem for Torah Portion Shemot
She named him Moses, and she said,
"For I drew him from the water."
This is the story where everything happens
before anything happens.
This is the story where an entire life is lived
before an entire life is lived.
This is the story where a mother, smarter
than all of Egypt outsmarts all of Egypt.
This is the story where a sister is cunning
before she sings a single note.
This is the story where our future
is sent down the river.
This is the story where royalty and
the common woman commingle in the water.
This is the story that begins the story.
The epic flash fiction of your dreams.
The we can travel down river by basket
to solve all our problems story.
It just goes to show, babies are cute
no matter what side of the river they come from.
This is what we get for multiplying
so far from the old neighborhood.
This is your story.
You were there when it happened.
You probably remember what it was like
to be wet from the waist down.
To facilitate the beginning of freedom.
Your clothes are still drying from this.
This is the story.
---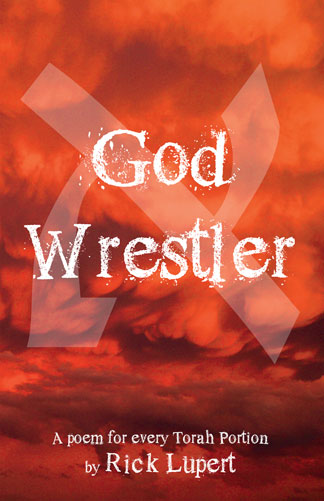 Los Angeles poet Rick Lupert created the Poetry Super Highway (an online publication and resource for poets), and hosted the Cobalt Cafe weekly poetry reading for almost 21 years. He's authored 23 collections of poetry, including "God Wrestler: A Poem for Every Torah Portion", "I'm a Jew, Are You" (Jewish themed poems) and "Feeding Holy Cats" (Poetry written while a staff member on the first Birthright Israel trip), and most recently "Hunka Hunka Howdee!" (Poems written in Memphis, Nashville, and Louisville – Ain't Got No Press, May 2019) and edited the anthologies "Ekphrastia Gone Wild", "A Poet's Haggadah", and "The Night Goes on All Night." He writes the daily web comic "Cat and Banana" with fellow Los Angeles poet Brendan Constantine. He's widely published and reads his poetry wherever they let him.
"Please note that the posts on The Blogs are contributed by third parties. The opinions, facts and any media content in them are presented solely by the authors, and neither The Jewish Journal nor its partners assume any responsibility for them. Please contact us in case of abuse."