Poor, Poor Joseph – A poem for Parsha Vayeshev
Behold, that dreamer is coming…let us kill him
…and we will see what will become of his dreams.
Poor, poor Joseph
walking into brothers den
even angels against him
Poor, poor Joseph
Pit bound, Egypt bound
his coat, wrong kind of cachet
Sing it with me – poor, poor Joseph
Eleven of twelve brothers
want his blood
Poor, poor Joseph
dreams deferred
father about to get
the worst news
Poor, poor Joseph
We've read ahead
going to get worse
before it gets better
Poor, poor Joseph
What'cha gonna do?
What'cha gonna do?
Dream on, dreamer
dream on…
---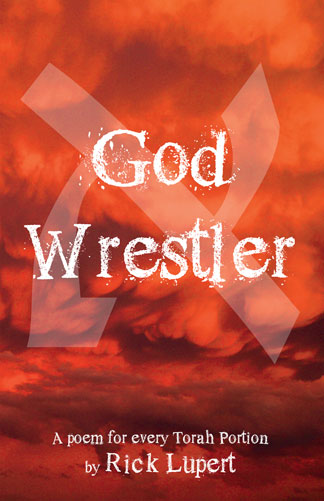 Los Angeles poet Rick Lupert created the Poetry Super Highway (an online publication and resource for poets), and hosted the Cobalt Cafe weekly poetry reading for almost 21 years. He's authored 23 collections of poetry, including "God Wrestler: A Poem for Every Torah Portion", "I'm a Jew, Are You" (Jewish themed poems) and "Feeding Holy Cats" (Poetry written while a staff member on the first Birthright Israel trip), and most recently "Hunka Hunka Howdee!" (Poems written in Memphis, Nashville, and Louisville – Ain't Got No Press, May 2019) and edited the anthologies "Ekphrastia Gone Wild", "A Poet's Haggadah", and "The Night Goes on All Night." He writes the daily web comic "Cat and Banana" with fellow Los Angeles poet Brendan Constantine. He's widely published and reads his poetry wherever they let him.
"Please note that the posts on The Blogs are contributed by third parties. The opinions, facts and any media content in them are presented solely by the authors, and neither The Jewish Journal nor its partners assume any responsibility for them. Please contact us in case of abuse."