Not in Our Eyes – A poem for Parsha Lech Lecha
And Pharaoh's princes saw her, and they praised her to Pharaoh,
and the woman was taken to the house of Pharaoh.
Powerful men
regarding women
as property.
A husband
goes along with it.
This is how it was.
It took thousands
of years until the
me too collaboration
let them take
their own stories back
Too many years.
Our mother, Sarai,
before she got some
God in her name
passed around the
court in Egypt
like a bauble.
The beauty of our
ancient mother, does
not come from our eyes.
But from the
millions of souls
who set up tents
in all the
familiar places.
Each one
reaching for our
inner Sarah. Hoping
God is still there.
---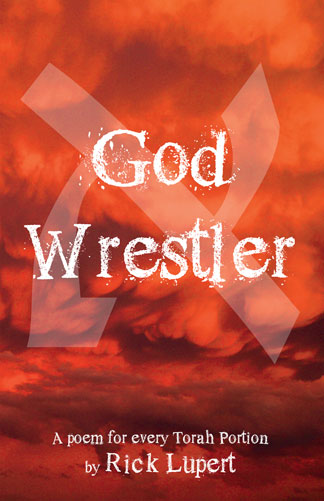 Los Angeles poet Rick Lupert created the Poetry Super Highway (an online publication and resource for poets), and hosted the Cobalt Cafe weekly poetry reading for almost 21 years. He's authored 23 collections of poetry, including "God Wrestler: A Poem for Every Torah Portion", "I'm a Jew, Are You" (Jewish themed poems) and "Feeding Holy Cats" (Poetry written while a staff member on the first Birthright Israel trip), and most recently "Hunka Hunka Howdee!" (Poems written in Memphis, Nashville, and Louisville – Ain't Got No Press, May 2019) and edited the anthologies "Ekphrastia Gone Wild", "A Poet's Haggadah", and "The Night Goes on All Night." He writes the daily web comic "Cat and Banana" with fellow Los Angeles poet Brendan Constantine. He's widely published and reads his poetry wherever they let him.
"Please note that the posts on The Blogs are contributed by third parties. The opinions, facts and any media content in them are presented solely by the authors, and neither The Jewish Journal nor its partners assume any responsibility for them. Please contact us in case of abuse."