Do the Right Thing. Do it All the Time. – A poem for parsha Shoftim
Justice, justice shall you pursue…
Justice – the concept so important to pursue
they said the word twice.
They listed the laws and were very specific
on when you should turn right, and when
you should turn left, and when you
should head straight down the path
without thinking of succumbing to
the temptations of your peripheral vision.
They told you who would make the
big calls and surely there was a stone pelting
in your future if you didn't take the words
of the judges seriously.
Justice is for men and women. Yes, in a rare
display of egalitarianism women are
called out as liable to pursue justice too.
No law school for the judges…
They just inherited the responsibility
because of their last name.
We should pursue justice with the same
automatic imperative. If you have a last name
or a first name, or have ever been called
by a name, or used a name to call out someone else
then justice (justice) should be your bag
so that you may live
---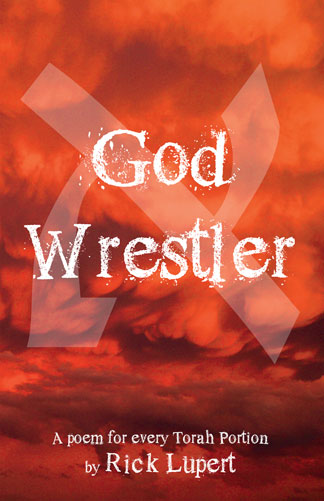 Los Angeles poet Rick Lupert created the Poetry Super Highway (an online publication and resource for poets), and hosted the Cobalt Cafe weekly poetry reading for almost 21 years. He's authored 23 collections of poetry, including "God Wrestler: A Poem for Every Torah Portion", "I'm a Jew, Are You" (Jewish themed poems) and "Feeding Holy Cats" (Poetry written while a staff member on the first Birthright Israel trip), and most recently "Hunka Hunka Howdee!" (Poems written in Memphis, Nashville, and Louisville – Ain't Got No Press, May 2019) and edited the anthologies "Ekphrastia Gone Wild", "A Poet's Haggadah", and "The Night Goes on All Night." He writes the daily web comic "Cat and Banana" with fellow Los Angeles poet Brendan Constantine. He's widely published and reads his poetry wherever they let him.