We Keep Getting the Stink-Eye – A poem for parsha Balak
Moab became disgusted because of the children of Israel.
We keep getting the stink-eye
from Moab and their ilk.
They're looking for our horns
and checking their wallets
when we walk by.
They draw pictures where
our noses need their
own ZIP codes.
They say we've
occupied the eye of the land.
But we're still wet from
the walls of water.
We're still living
out of tents.
We're still thinking
maybe Egypt wasn't so bad.
As they send people
to curse us
As we wander and wander
in the desert.
Until the Voice says
You shall not curse the people
because they are blessed.
See Who's got our back now?
We're getting closer
to the river.
---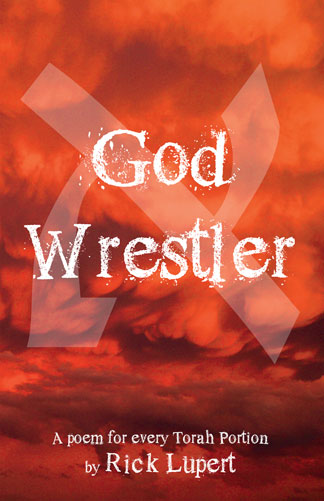 Los Angeles poet Rick Lupert created the Poetry Super Highway (an online publication and resource for poets), and hosted the Cobalt Cafe weekly poetry reading for almost 21 years. He's authored 23 collections of poetry, including "God Wrestler: A Poem for Every Torah Portion", "I'm a Jew, Are You" (Jewish themed poems) and "Feeding Holy Cats" (Poetry written while a staff member on the first Birthright Israel trip), and most recently "Hunka Hunka Howdee!" (Poems written in Memphis, Nashville, and Louisville – Ain't Got No Press, May 2019) and edited the anthologies "Ekphrastia Gone Wild", "A Poet's Haggadah", and "The Night Goes on All Night." He writes the daily web comic "Cat and Banana" with fellow Los Angeles poet Brendan Constantine. He's widely published and reads his poetry wherever they let him.