It's All Melting Away – A poem for parsha Behar
But in the seventh year, the land shall have a complete rest
Everything needs a break
not just people, though how many of us
ignore the seventh day with our
cars and devices and our
epic series finales? While the body
grows tired and old and
pines for a sleep, like the Earth
who has been given no rest
whose animals and ice are
starting to melt away,
whose plants are considering
withholding oxygen
until we get our act together.
And I use the words starting
and until, as if it's not too late
as if I haven't seen the articles
saying the word we should use now
is not change but crisis.
This is a crisis. This is us
forgetting how to breathe because
we forgot to take a brake and breathe.
When you fly across the world
it seems like it goes on forever.
It's easy to forget there's
only so much, that this
could all run out. That you'll
end up where you started
That it could all go away
because we didn't give it a rest.
Give it a rest.
---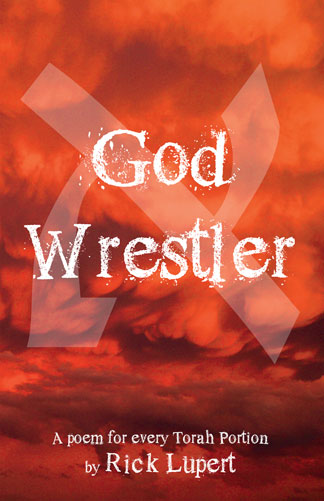 Los Angeles poet Rick Lupert created the Poetry Super Highway (an online publication and resource for poets), and hosted the Cobalt Cafe weekly poetry reading for almost 21 years. He's authored 23 collections of poetry, including "God Wrestler: A Poem for Every Torah Portion", "I'm a Jew, Are You" (Jewish themed poems) and "Feeding Holy Cats" (Poetry written while a staff member on the first Birthright Israel trip), and most recently "Hunka Hunka Howdee!" (Poems written in Memphis, Nashville, and Louisville – Ain't Got No Press, May 2019) and edited the anthologies "Ekphrastia Gone Wild", "A Poet's Haggadah", and "The Night Goes on All Night." He writes the daily web comic "Cat and Banana" with fellow Los Angeles poet Brendan Constantine. He's widely published and reads his poetry wherever they let him.
"Please note that the posts on The Blogs are contributed by third parties. The opinions, facts and any media content in them are presented solely by the authors, and neither The Jewish Journal nor its partners assume any responsibility for them. Please contact us in case of abuse."