No Shave, No Shoes, No Pharaoh – A poem for Parsha Miketz
And the cows of ugly appearance and lean of flesh devoured
the seven cows that were of handsome appearance and healthy
It's desperate times when you
start to eat your own kind.
Even if it's just a future glimpse
in a Pharaoh's dream.
You can understand why he
wanted the meaning.
No-one wants to preside over
the end of days.

And the thin ears of grain swallowed up
the seven healthy and full ears of grain
Just a quick note to observe that when
food starts to eat other food
It's either a magical dinner show or
another sign that the end of days
has arrived.

a Hebrew lad, a slave of the chief slaughterer
…and he interpreted our dreams for us
Just another quick note to mention
you should treat everyone as if
they were the one, or at least one of
the thirty six righteous ones.
Even a slave of a slaughterer
may have divine wisdom.

and [Joseph] shaved and changed his clothes,
and he [then] came to Pharaoh.
Just another 'nother quick note to tell you
you should always dress appropriately
for the situation. No-one needs your
sweater to make a statement
when the cows are about to eat each other.
Even I wore a tie to the Oscars.
You may not know me, but that is
saying so much.
---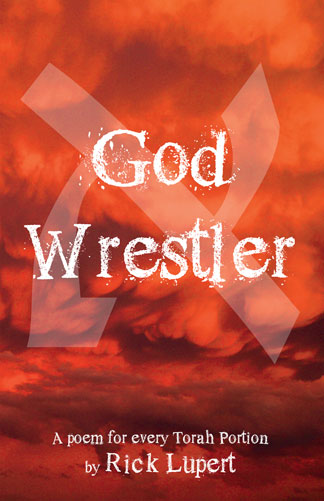 Los Angeles poet Rick Lupert created the Poetry Super Highway (an online publication and resource for poets), and hosted the Cobalt Cafe weekly poetry reading for almost 21 years. He's authored 21 collections of poetry, including "God Wrestler: A Poem for Every Torah Portion", "I'm a Jew, Are You" (Jewish themed poems) and "Feeding Holy Cats" (Poetry written while a staff member on the first Birthright Israel trip), and most recently "Donut Famine" (Rothco Press, December 2016) and edited the anthologies "Ekphrastia Gone Wild", "A Poet's Haggadah", and "The Night Goes on All Night." He writes the daily web comic "Cat and Banana" with fellow Los Angeles poet Brendan Constantine. He's widely published and reads his poetry wherever they let him.