When I Grow Up – A Poem for Haftarah Vayeilech by Rick Lupert
When I grow up I want to be a rose
I want them to compare my roots to trees.
My branches too. I'll be on the cover
of all the magazines. Pages with
just the word blossom.
When I grow up, I want the shade
I provide to shield everyone from
the harshness of mid-day light.
I want nostrils to open wide in
anticipation of my arrival.
When I grow up, I'll never
run out of fruit. The hungry and
the righteous will walk in my circles.
The rebellious too. Though their actions
will make them stumble.
When I grow up, anger will be
only temporary. Love, forever.
My foibles will be considered texture.
My sins, tossed into the ocean.
When I grow up, if I grow up
It'll be like Woodstock again.
---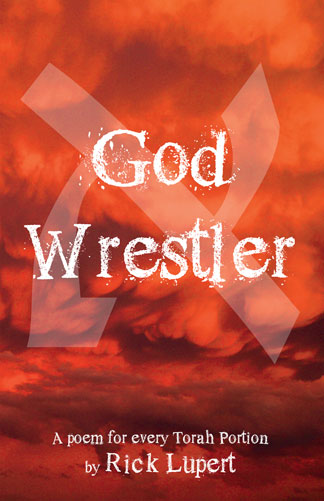 Los Angeles poet Rick Lupert created the Poetry Super Highway (an online publication and resource for poets), and hosted the Cobalt Cafe weekly poetry reading for almost 21 years. He's authored 22 collections of poetry, including "God Wrestler: A Poem for Every Torah Portion", "I'm a Jew, Are You" (Jewish themed poems) and "Feeding Holy Cats" (Poetry written while a staff member on the first Birthright Israel trip), and most recently "Beautiful Mistakes" (Rothco Press, May 2018) and edited the anthologies "A Poet's Siddur: Shabbat Evening",  "Ekphrastia Gone Wild", "A Poet's Haggadah", and "The Night Goes on All Night." He writes the daily web comic "Cat and Banana" with fellow Los Angeles poet Brendan Constantine. He's widely published and reads his poetry wherever they let him.