The Woman Who Lived in a Wall – A Poem for Haftarah Shelach by Rick Lupert
In the fields of oppression
thousands of years after the fact
they sang of the famous battle
Joshua, Jericho…and inside
those walls that came down
a righteous woman
Shielding our inside men
from the king's would-be captors.
She paid attention to the news
Heard the tale of the parted sea
The lands whose inhabitants had
melted away.
She knew which horse to bet on.
Our secret agents hid on the roof
covered in stalks of flax.
Sent the counter agents
to the river, chasing phantom spies.
A debt paid with a scarlet thread
meant to work like ram's blood
during a flyover. A life for a life.
Go tell it to the mountain.
Then to Joshua.
Joshua whose face knew Moses.
Joshua would fight the battle.
The battle that still
comes out of our smallest lips
like a song.
---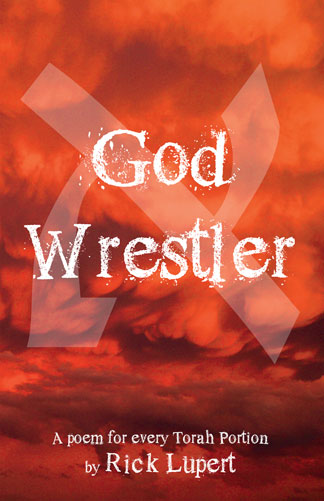 Los Angeles poet Rick Lupert created the Poetry Super Highway (an online publication and resource for poets), and hosted the Cobalt Cafe weekly poetry reading for almost 21 years. He's authored 22 collections of poetry, including "God Wrestler: A Poem for Every Torah Portion", "I'm a Jew, Are You" (Jewish themed poems) and "Feeding Holy Cats" (Poetry written while a staff member on the first Birthright Israel trip), and most recently "Beautiful Mistakes" (Rothco Press, May 2018) and edited the anthologies "A Poet's Siddur: Shabbat Evening",  "Ekphrastia Gone Wild", "A Poet's Haggadah", and "The Night Goes on All Night." He writes the daily web comic "Cat and Banana" with fellow Los Angeles poet Brendan Constantine. He's widely published and reads his poetry wherever they let him.