Forbidden Love in the Desert – A Poem for Haftarah Bamidbar by Rick Lupert
In the desert I spent forty years and
they tried to count me like grains of sand.
In the desert I was tempted by gold and fire.
I became a harlot and its male equivalent.
In the desert I was called to task and had
all my clothes removed.
In the desert I couldn't take the heat. I rushed
to those who had given me bread.
In the desert my way was blocked by thorns.
My children never knew their fathers.
In the desert my corn and wine were taken.
This happened when it was supposed to.
In the desert everyone saw what I really was.
The fig trees were laid to waste because of me.
In the desert the names of false gods were removed
from my mouth. They were not spoken again.
In the desert the sand and the Sky reconciled
We got married again. I was just one grain of sand.
You can imagine who the Sky was. We said
this is forever this time.
In the desert we've since put up buildings, but
we still live in the desert. We still struggle with
our Number One. In the desert we stray, but
we always come back.
---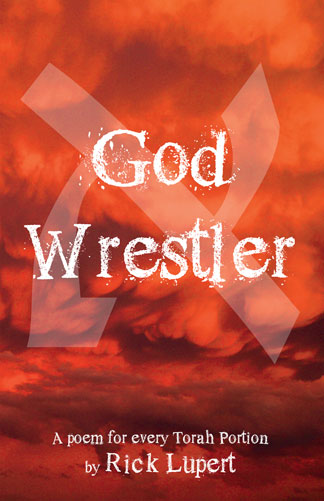 Los Angeles poet Rick Lupert created the Poetry Super Highway (an online publication and resource for poets), and hosted the Cobalt Cafe weekly poetry reading for almost 21 years. He's authored 22 collections of poetry, including "God Wrestler: A Poem for Every Torah Portion", "I'm a Jew, Are You" (Jewish themed poems) and "Feeding Holy Cats" (Poetry written while a staff member on the first Birthright Israel trip), and most recently "Beautiful Mistakes" (Rothco Press, May 2018) and edited the anthologies "A Poet's Siddur: Shabbat Evening",  "Ekphrastia Gone Wild", "A Poet's Haggadah", and "The Night Goes on All Night." He writes the daily web comic "Cat and Banana" with fellow Los Angeles poet Brendan Constantine. He's widely published and reads his poetry wherever they let him.