Bless This in Moderation – A Poem for Haftarah Shemot by Rick Lupert
For a people whose rituals
invariably revolve around the
consumption of wine
Isaiah surely takes us to task
for drinking too much of it.
We end up in a
valley of fatness, crushed
by wine. We err because of wine.
We stray because of wine.
We become corrupt
because of wine. But look ahead
to Passover, or Purim
or any Shabbat and
we're not doing it correct if
wine is not involved.
Our sweet and sickly wine
snubbed by anyone who knows
better about wine
our forever ritual punishment
for the too strong liquid which
sent our fore-tribes
before the quill of Isaiah,
the ultimate scolder. The
constant reminder of
who's in charge.
The man who could use a
good cup of wine.
Use the nice glasses.
We're taking the grapes back.
The fruit of the vine…
---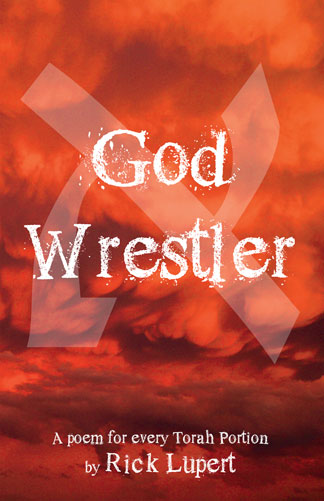 Los Angeles poet Rick Lupert created the Poetry Super Highway (an online publication and resource for poets), and hosted the Cobalt Cafe weekly poetry reading for almost 21 years. He's authored 21 collections of poetry, including "God Wrestler: A Poem for Every Torah Portion", "I'm a Jew, Are You" (Jewish themed poems) and "Feeding Holy Cats" (Poetry written while a staff member on the first Birthright Israel trip), and most recently "Donut Famine" (Rothco Press, December 2016) and edited the anthologies "A Poet's Siddur: Shabbat Evening",  "Ekphrastia Gone Wild", "A Poet's Haggadah", and "The Night Goes on All Night." He writes the daily web comic "Cat and Banana" with fellow Los Angeles poet Brendan Constantine. He's widely published and reads his poetry wherever they let him.