No Cookies For You! – A Poem for Haftarah Vayeishev by Rick Lupert
When I got to the Book of Amos, I was disappointed
he wasn't the same guy who made the cookies.
In fact, he spent a lot of time admonishing people
for behavior which left them not deserving of cookies at all.
The ones who sold other ones for money,
the ones who took advantage of the poor,
the ones who refused to tell the future despite
the gift they'd been given to see it.
A slew of punishments are given to those who
chose not to behave in accordance with the
holy light they were bathed in. The stout hearted
were sent to flee naked on the day of admonishment.
Can you imagine, instead of prison, you're stripped
of your clothes and sent on your way.
Hard not to pick out the improprieters in a crowd
with their impropriety on full display.
We who were taken out of the narrow place
given all the love. We who complained and
threw our brother into a pit. This love is
a two-way street. We'd better keep our clothes on
if we ever want a cookie.
---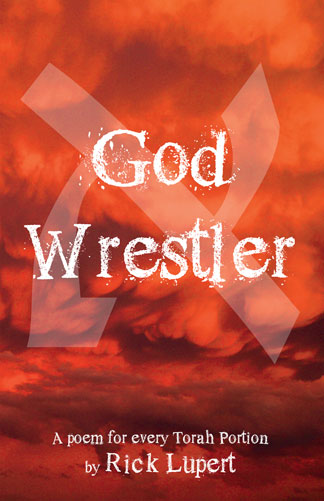 Los Angeles poet Rick Lupert created the Poetry Super Highway (an online publication and resource for poets), and hosted the Cobalt Cafe weekly poetry reading for almost 21 years. He's authored 21 collections of poetry, including "God Wrestler: A Poem for Every Torah Portion", "I'm a Jew, Are You" (Jewish themed poems) and "Feeding Holy Cats" (Poetry written while a staff member on the first Birthright Israel trip), and most recently "Donut Famine" (Rothco Press, December 2016) and edited the anthologies "A Poet's Siddur: Shabbat Evening",  "Ekphrastia Gone Wild", "A Poet's Haggadah", and "The Night Goes on All Night." He writes the daily web comic "Cat and Banana" with fellow Los Angeles poet Brendan Constantine. He's widely published and reads his poetry wherever they let him.