King David of Thrones – A Poem for Haftarah Chayei Sarah by Rick Lupert
As a fan of subscription television
I'm as concerned as the next person about
who is in line to sit on the throne.
And if this saves you the trouble
of reading it yourself, rest assured
King David's top pick, Solomon
is guaranteed that spot
despite the chariot infested uppityness
of his brother Adonijah.
What concerns me more though
is how cold King David is and
extra blankets aren't doing the job.
This is long before space heaters
and a local virgin is brought in to
provide the warmth.
This is all to tell us David is
getting old and the matter of
the ascension is at hand.
But in this post Biblical era
where our most beloved famous people
practically modern kings
are tumbling because they
attempted to get Biblical with
local virgins, I'm finding it difficult to
focus on the Royal election.
Keep driving, oh charioteers.
Warmth is earned by love
or at least warmth.
A king is not entitled to
grab what he pleases
especially not when
it is my subscription dollars
funding the operation.
---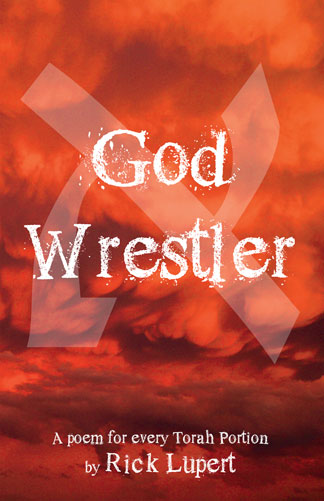 Los Angeles poet Rick Lupert created the Poetry Super Highway (an online publication and resource for poets), and hosted the Cobalt Cafe weekly poetry reading for almost 21 years. He's authored 21 collections of poetry, including "God Wrestler: A Poem for Every Torah Portion", "I'm a Jew, Are You" (Jewish themed poems) and "Feeding Holy Cats" (Poetry written while a staff member on the first Birthright Israel trip), and most recently "Donut Famine" (Rothco Press, December 2016) and edited the anthologies "Ekphrastia Gone Wild", "A Poet's Haggadah", and "The Night Goes on All Night." He writes the daily web comic "Cat and Banana" with fellow Los Angeles poet Brendan Constantine. He's widely published and reads his poetry wherever they let him.