I Still Find Idols Enchanting – A Poem for Haftarah Lech Lecha by Rick Lupert
These are the idols I cling to
despite the ancient encouragement
not to
The large television
The multi-function toaster
the well assembled hand-held
communication device that feels
so significant in my fingers
These are the idols I cling to
despite the initial spark of Jewish –
one guy, breaking them all down
Feeding anything with fur
I think the ancient Egyptians were
really on to something when they
elevated the common house-cat
These are the idols I cling to
despite my admission that I am
but a worm of Jacob
Artistry over solvency
Lottery over hard work
The joke that destroys the
necessary silence
These are the idols I cling to
and the list is longer than the promises
made to me by the Ultimate Promise Maker
The One who told me I could crush the mountains
with Her at my back
The One who lets me say Her.
The one who told me the wind will
carry all this dust away.
---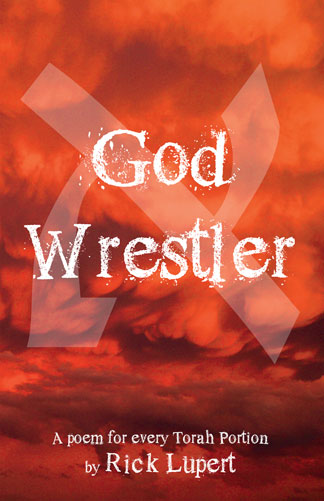 Los Angeles poet Rick Lupert created the Poetry Super Highway (an online publication and resource for poets), and hosted the Cobalt Cafe weekly poetry reading for almost 21 years. He's authored 21 collections of poetry, including "God Wrestler: A Poem for Every Torah Portion", "I'm a Jew, Are You" (Jewish themed poems) and "Feeding Holy Cats" (Poetry written while a staff member on the first Birthright Israel trip), and most recently "Donut Famine" (Rothco Press, December 2016) and edited the anthologies "Ekphrastia Gone Wild", "A Poet's Haggadah", and "The Night Goes on All Night." He writes the daily web comic "Cat and Banana" with fellow Los Angeles poet Brendan Constantine. He's widely published and reads his poetry wherever they let him.