7 haiku for Parsha Vezot Hab'rachah in which everything ends and begins again by Rick Lupert
I
The final blessings
Line up you tribes – these words come
from right hand of fire
II
God is not above
striking Levite foes in the loins
Loyalty's treasure
III
Flashback to Joseph
the ending montage includes
the colors we've missed
IV
Descendants of Gad
and Zebulon be proud – For
your parents did good
V
What would you do with
the sky or the sea if they
were your divine gifts?
VI
Moses takes his last
steps – a one way trip up a
mountain – God is there
VII
In the beginning
No, the record didn't skip
Let's make a new world
---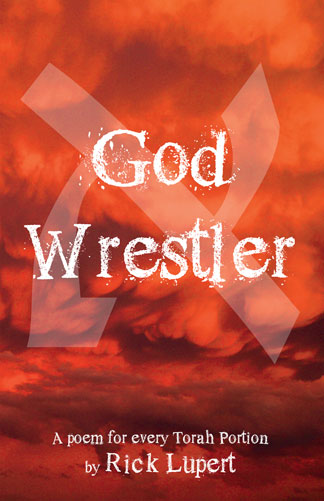 Los Angeles poet Rick Lupert created the Poetry Super Highway (an online publication and resource for poets), and hosted the Cobalt Cafe weekly poetry reading for almost 21 years. He's authored 21 collections of poetry, including "God Wrestler: A Poem for Every Torah Portion", "I'm a Jew, Are You" (Jewish themed poems) and "Feeding Holy Cats" (Poetry written while a staff member on the first Birthright Israel trip), and most recently "Donut Famine" (Rothco Press, December 2016) and edited the anthologies "Ekphrastia Gone Wild", "A Poet's Haggadah", and "The Night Goes on All Night." He writes the daily web comic "Cat and Banana" with fellow Los Angeles poet Brendan Constantine. He's widely published and reads his poetry wherever they let him.