7 Haiku for Parsha Ha'azinu (in which arrows and swords drink like pirates) by Rick Lupert
I
The final concert
A solo performance – Words
of Moses like rain
II
We are protected
with clouds – like eagle babies
We are like God's eye
III
When we drank the blood
of grapes – When we sucked honey
from rocks – Who did that?
IV
Poseurs – pretending
they could bring us down – God burns
up their vanities
V
You know you've lost God's
favor if your wine tastes like
serpents' bitterness
VI
Let your arrows and
swords drink 'til they're drunk – Let them
vanquish enemies
VII
Did you hear the song
Moses sang? It is the last
one you'll hear from him
---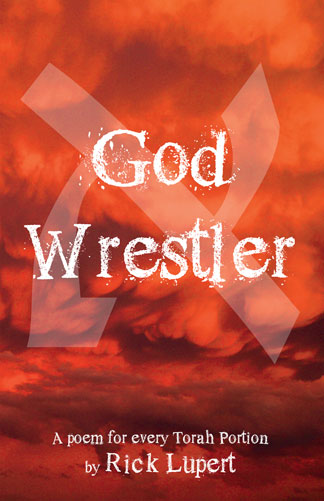 Los Angeles poet Rick Lupert created the Poetry Super Highway (an online publication and resource for poets), and hosted the Cobalt Cafe weekly poetry reading for almost 21 years. He's authored 21 collections of poetry, including "God Wrestler: A Poem for Every Torah Portion", "I'm a Jew, Are You" (Jewish themed poems) and "Feeding Holy Cats" (Poetry written while a staff member on the first Birthright Israel trip), and most recently "Donut Famine" (Rothco Press, December 2016) and edited the anthologies "Ekphrastia Gone Wild", "A Poet's Haggadah", and "The Night Goes on All Night." He writes the daily web comic "Cat and Banana" with fellow Los Angeles poet Brendan Constantine. He's widely published and reads his poetry wherever they let him.