7 haiku for Parsha Nitzavim (in which the Jewish people have a dance party with God) by Rick Lupert
I
A deal is brokered
between God and those standing
here – and those long gone
II
Choose wisely – this deal
applies not only to you
but to your children
III
God is a party
dancing above – a joy our
parents remember
IV
If we sin and have
to leave, don't pack everything
God says, we'll be back
V
The Torah refers
to itself, in itself – is
still being written
VI
Moses – last day on
Earth – takes to writing a song
puts it in our mouths
VII
On the day of his death
Moses predicts we'll rebel
Reminds us – choose life!
---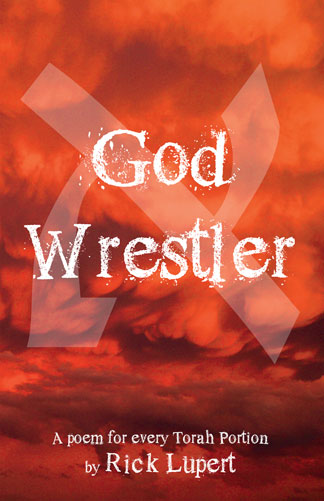 Los Angeles poet Rick Lupert created the Poetry Super Highway (an online publication and resource for poets), and hosted the Cobalt Cafe weekly poetry reading for almost 21 years. He's authored 21 collections of poetry, including "God Wrestler: A Poem for Every Torah Portion", "I'm a Jew, Are You" (Jewish themed poems) and "Feeding Holy Cats" (Poetry written while a staff member on the first Birthright Israel trip), and most recently "Donut Famine" (Rothco Press, December 2016) and edited the anthologies "Ekphrastia Gone Wild", "A Poet's Haggadah", and "The Night Goes on All Night." He writes the daily web comic "Cat and Banana" with fellow Los Angeles poet Brendan Constantine. He's widely published and reads his poetry wherever they let him.