7 Haiku for Parsha Shoftim (in which we treat trees better than our enemies) by Rick Lupert
I
Worship an idol
be put to death. These are the
laws of our people.
II
A king shall write two
Torah scrolls in his life. No
mention of a queen.
III
Priests get no land, but
unlimited free meat and, God
their inheritance.
IV
No sorcerers or
mediums. in other words:
No Coney Islands.
V
Only the prophets
speak for God. The murderers
get their own cities.
VI
Let's all build houses
and get married. Then no-one
has to go to war.
VII
May I suggest we
treat all people like we're told
to treat their fruit trees.
---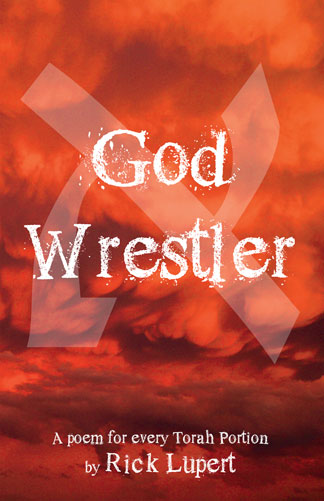 Los Angeles poet Rick Lupert created the Poetry Super Highway (an online publication and resource for poets), and hosted the Cobalt Cafe weekly poetry reading for almost 21 years. He's authored 21 collections of poetry, including "God Wrestler: A Poem for Every Torah Portion", "I'm a Jew, Are You" (Jewish themed poems) and "Feeding Holy Cats" (Poetry written while a staff member on the first Birthright Israel trip), and most recently "Donut Famine" (Rothco Press, December 2016) and edited the anthologies "Ekphrastia Gone Wild", "A Poet's Haggadah", and "The Night Goes on All Night." He writes the daily web comic "Cat and Banana" with fellow Los Angeles poet Brendan Constantine. He's widely published and reads his poetry wherever they let him.