All the Deserts We've Loved Before – A poem for parsha Ekev
You shall be blessed above all peoples
I don't want to be blessed above all other people
I just want to make sure my mortgage gets paid
and everyone has enough to eat.
And when I say everyone I mean everyone.
Not just me and us who built pyramids in one desert
wandered around a second one for forty years
and are about to make a third one bloom.
I mean all the ones who we've been given the
strength to defeat, whose kings have been
driven into our hands, whose Gods have been
un-God-ified, whose names have been erased
into less than dust
while we've been eating meat that's come out of
our noses and whatever comes forth from the
mouth of the Lord.
Because, as it turns out, it's all one desert
and it's getting hotter. It's getting so
unbearably hot.
---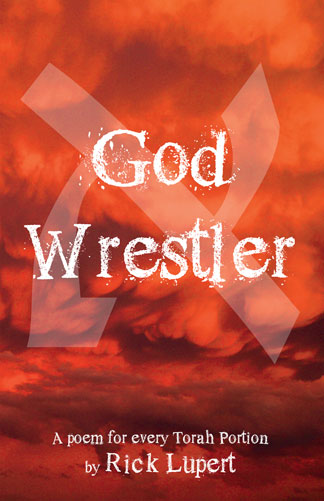 Los Angeles poet Rick Lupert created the Poetry Super Highway (an online publication and resource for poets), and hosted the Cobalt Cafe weekly poetry reading for almost 21 years. He's authored 23 collections of poetry, including "God Wrestler: A Poem for Every Torah Portion", "I'm a Jew, Are You" (Jewish themed poems) and "Feeding Holy Cats" (Poetry written while a staff member on the first Birthright Israel trip), and most recently "Hunka Hunka Howdee!" (Poems written in Memphis, Nashville, and Louisville – Ain't Got No Press, May 2019) and edited the anthologies "Ekphrastia Gone Wild", "A Poet's Haggadah", and "The Night Goes on All Night." He writes the daily web comic "Cat and Banana" with fellow Los Angeles poet Brendan Constantine. He's widely published and reads his poetry wherever they let him.
"Please note that the posts on The Blogs are contributed by third parties. The opinions, facts and any media content in them are presented solely by the authors, and neither The Jewish Journal nor its partners assume any responsibility for them. Please contact us in case of abuse."