Nosferatu's Got Nothing On Us – A poem for parsha Shemini (Aliyah 1)
This is the thing the Lord has commanded; do [it],
and the glory of the Lord will appear to you.
What benefit come with the
Glory of the Lord? I'd like to
consider them against the
task of slaughtering animals.
Is there a vegetarian option that
gets me to the same place?
I can't look into the eyes of
the Lord, but I can see the pupils
in every unblemished ox and ram.
Is there another way, like in high school
when I didn't want to pull the skin
off a dead frog, and got to
watch a video instead?
I revel in the glory of all God's creatures
I run my fingers through their fur.
The look in their eyes as
I comfort them, is all the glory
I'll ever need.
And Aaron's sons brought forward the blood to him,
and he dipped his finger into the blood
Nothing says family bonding
more than having your children
bring you a container of blood.
How lovely they get to witness
as you organize the fat, the kidneys,
the diaphragm and the liver.
Think of how they'll describe it
to their children…their fondest
memories of youth watching
dad, such an important man,
slaughter and burn, sprinkle
the blood, let it all go up in smoke.
Our sacred literature must have
inspired Bram Stoker. It plays well
at the box office. It's bloody iconic.
---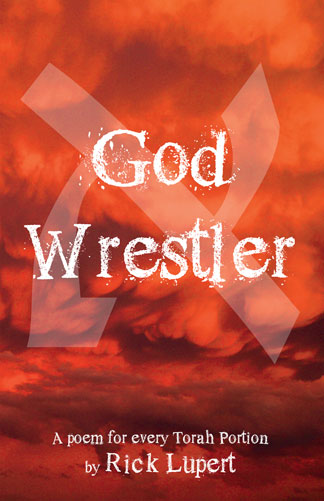 Los Angeles poet Rick Lupert created the Poetry Super Highway (an online publication and resource for poets), and hosted the Cobalt Cafe weekly poetry reading for almost 21 years. He's authored 22 collections of poetry, including "God Wrestler: A Poem for Every Torah Portion", "I'm a Jew, Are You" (Jewish themed poems) and "Feeding Holy Cats" (Poetry written while a staff member on the first Birthright Israel trip), and most recently "Beautiful Mistakes" (Rothco Press, May 2018) and edited the anthologies "Ekphrastia Gone Wild", "A Poet's Haggadah", and "The Night Goes on All Night." He writes the daily web comic "Cat and Banana" with fellow Los Angeles poet Brendan Constantine. He's widely published and reads his poetry wherever they let him.
"Please note that the posts on The Blogs are contributed by third parties. The opinions, facts and any media content in them are presented solely by the authors, and neither The Jewish Journal nor its partners assume any responsibility for them. Please contact us in case of abuse."